Red Dead Online: Red Dead Online BETA Available Now On Xbox One, PS4
Published: Friday, November 30, 2018Tagged: Xbox Beta, Gaming, Xbox Live, Xbox One,

The Red Dead Online Beta is now available for everyone who owns Red Dead Redemption 2. Jump in to experience the vast and highly detailed landscapes, cities, towns, and habitats of Red Dead Redemption 2 in a new, living online world.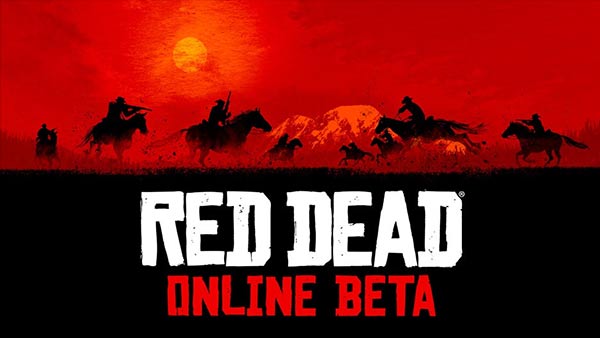 The Red Dead Online Beta is now officially open to everyone with a copy of Red Dead Redemption 2. Choose to make your mark as either a gunslinger or an outlaw. Join or form posses, battle enemy gangs, hunt, fish and search for treasure, challenge other settlers and much more in this brand new multiplayer story.

Built from the ground up for Xbox One, Red Dead Online blends the classic multiplayer of the original Red Dead Redemption with everything Rockstar Games has learned from creating robust multiplayer experiences. The result is something completely new in an online world that will continue to expand and evolve over time.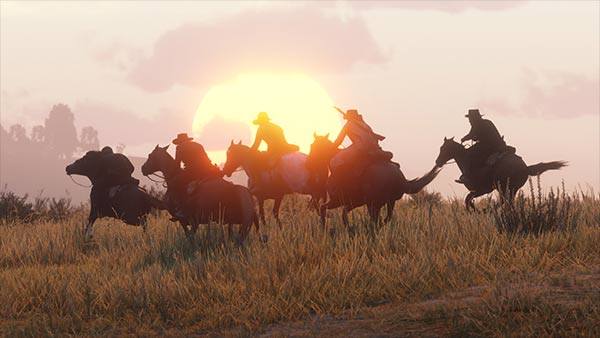 A Vibrant Open World
Red Dead Online is free to explore solo or with friends. You can ride in a Posse, set up your Camp, embark on cooperative story-based missions, go head-to-head in competitive series, find strangers throughout the world to help (or hurt), tackle spontaneous Free Roam challenges, go hunting, fishing, bond with your horse, and much more. Just keep an eye out for ambushes.
Honor and Outlaws
In Red Dead Online, your honor will shift high and low based on your decisions and behavior. You'll shape your honor through your choices, from life or death decisions to natural interactions such as caring for your horse.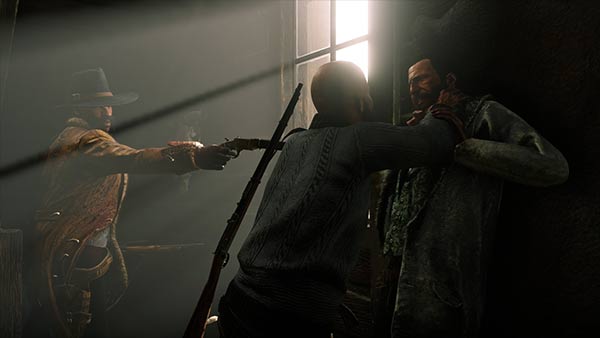 In addition to the world responding to you in subtly different ways, you'll also notice the nature of certain missions will reveal themselves to you based on your current honor state.
To see this in action, check out the cooperative multi-part series of missions called "A Land of Opportunities," where you'll be faced with honor decisions on a larger journey to seek truth and justice, or revenge. You'll also find a healthy reward upon completing it.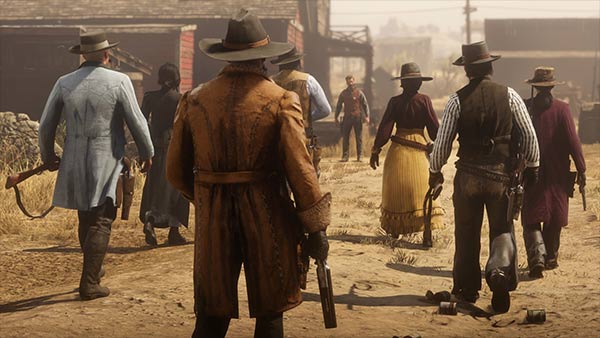 Competition and Showdown Series
Of course, Red Dead Online comes packed with all-new competitive gameplay. The beta includes five new modes at launch that are part of a larger series of Showdowns, and you can also enter your trusted steed into races including point-to-point, lap, and open races strewn across the map.
Enter one of the Showdown Series Markers for fast matchmaking into a variety of modes:
Shootout & Team Shootout - Classic gunfight modes with unlimited lives. Compete to rack up the most kills before the timer runs out. Sudden death will trigger in the event of a tie: whoever gets the first kill wins.


Make it Count - A true test of resourcefulness in two game modes: use nothing but a bow and a handful of arrows or throwing knives to be the last one standing. With a gradually shrinking player area, there's nowhere to run.


Most Wanted - A tactical race to the top. Every kill pushes you up the scoreboard, but watch out: the closer to the top you are, the more points everyone else gets for killing you.


Hostile Territory - Work in teams to control the land. Capture a territory to start racking up points: the team with most points wins – or you can win outright by capturing every territory.


Name your Weapon - Demonstrate your personal specialty in this free-for-all or team-based match: the trickier the weapon you use to land the killing blow, the more points you get.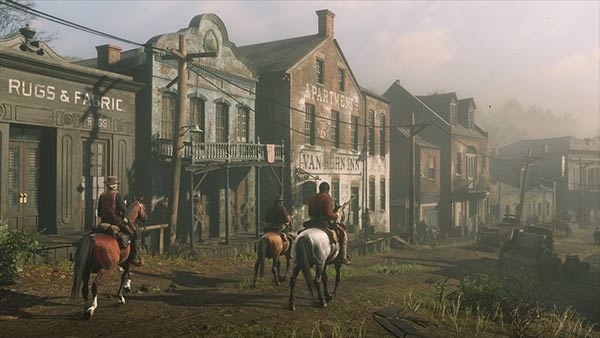 Stay tuned to XONEHQ for more updates to Red Dead Online updated over the coming weeks and months on Twitter, Google+, Facebook, Pinterest and YouTube.
Red Dead Redemption 2 Achievements
Most Recent Trailers for Red Dead Redemption 2
Latest Red Dead Redemption 2 News & Rumors
'Red Dead Redemption 2' is now available for Xbox Game Pass. Not already an Xbox Game Pass (@XboxGamePass) member? New Xbox Game Pass members can join for $1 and cancel...

Rockstar Games action-adventure game Red Dead Redemption 2 is coming to Xbox Game Pass (@XboxGamePass) for Console on May 7.Developed by the creators of Grand Theft Auto V...

Did you know that the best casino games for Xbox are more popular than some online slots? The rise of the online gambling industry made things even better for casino games,...
Rate This Article
Average Score: 4.69





Votes: 23