LIVEXLIVE partners with ALLIED ESPORTS to bring together LIVE Music and eSports
Published: Tuesday, September 03, 2019Tagged: eSports, Gaming, Xbox One, Xbox One X,

LiveXLive Media and Allied Esports Entertainment announced a multi-year partnership to create original live eSports experiences and related content at music festival and events throughout the world.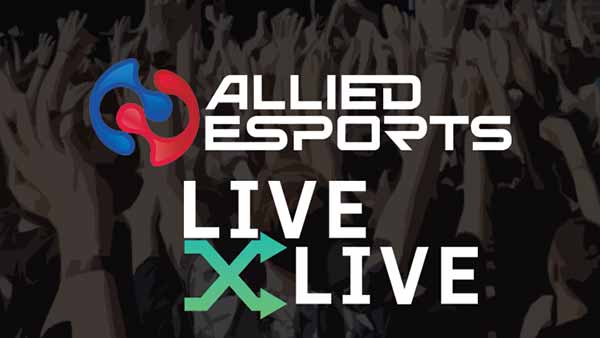 Allied Esports' fleet of mobile eSports venues, the HyperX Esports Trucks, will serve as content generation hubs, providing a unique opportunity for new revenue streams by connecting the $9 billion live music industry with the $100+ billion esports and gaming industries.
Under the terms of the agreement, LiveXLive and Allied Esports will collaborate to activate LiveZone, LiveXLive's traveling studio that originates from music festivals and events to broadcast a hosted mix of music news, commentary, festival updates and artist interviews. The HyperX Esports Trucks, which provide full event and production capabilities, as well as crowd-facing LED displays, player stations, and a VIP lounge, will serve as a home base for LiveZone and provide competitive gaming experiences to festival attendees. LiveXLive will also host performances by the hottest bands – from new artists to superstars – live from the HyperX Esports Truck stage as part of LiveXLive's ongoing original concert series, LiveXLive Presents. Live Zone Live from the HyperX Esports Truck will debut in Las Vegas on September 21, 2019, during the same weekend that LiveXLive will be livestreaming the iHeartRadio Music Festival.
A next generation live social music platform, LiveXLive has globally livestreamed premiere music festivals from all over the world, producing in excess of 200 hours of content featuring more than 160 artists since April 1, 2019. In addition, LiveXLive has developed a slate of original programming that includes more than 300 pieces of short-form content comprised of live performances, podcasts, artist interviews, lifestyle segments, and show pilots. Unifying people globally through the universal language of music, LiveXLive has livestreamed concerts and festivals all over the world, from Shanghai to Mexico City.
When we think of Xbox games, our minds will often jump to something flashy with loads of explosions and action. Games like Battlefield and Halo will always keep your team on...

For years, FIFA has been criticized for ignoring its career mode. Yes, there are plenty of FIFA players young and old that prefer not to play against others online and would...

Publisher Untold Tales alongside developer Demagog Studi announced today that Golf Club: Wasteland, a brand new puzzle platformer set on a post-apocalypse Earth-turned golf...
Average Score: 4.5





Votes: 2