Razer Nari Ultimate Wireless Headset for Xbox One Is Available Now - Feel The Game
Published: Thursday, September 26, 2019Tagged: Gaming, Xbox Accessories, Xbox Hardware, Xbox One, Xbox One X,

Razer Nari Ultimate, the world's first haptics-driven headset designed for Xbox One, is now available to purchase in the United States, Canada, Europe, Australia and New Zealand for $199.99 USD / €219.99 MSRP. Don't just hear the game, feel the game!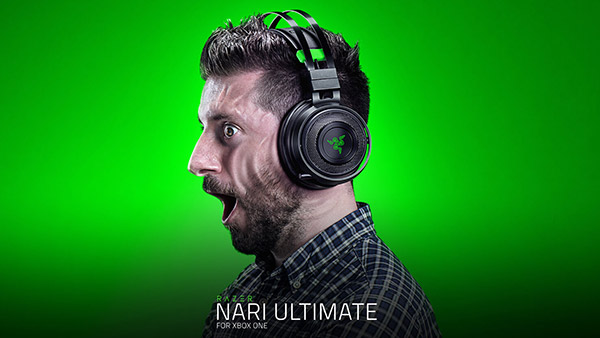 Powered by Razer's HyperSense intelligent haptics, the Nari Ultimate for Xbox One delivers enhanced positional awareness and unparalleled gaming immersion. Razer HyperSense features haptics by Lofelt, a leading German technology company that specializes in creating advanced haptics for immersive, realistic tactile experiences. It uses special haptic drivers and intelligent digital signal processing to generate high-definition tactile feedback in real time, creating an immersive in-game experience with any Xbox One game. It intelligently picks up on audio cues and transforms them into dynamic vibrations, allowing gamers to truly feel the action with no additional software or game integration required.
By engaging the sense of touch, audio cues can accurately mimic the action in the game. Razer HyperSense replicates the sensations of key game events, from subtle footsteps to powerful explosions with pinpoint positional awareness of their in-game surroundings.
The Razer Nari Ultimate for Xbox One is designed for prolonged use and enhanced comfort, allowing gamers to be enjoy hours of uninterrupted gameplay. Its swiveling earcups are equipped with memory foam ear cushions and a cooling gel layer to reduce heat buildup from long-term wear. For ease of use, the headset features a retractable microphone with a quick-mute function, an on-headset HyperSense intensity adjuster, and a game/chat balance slider. The auto-adjusting headband provides a hassle-free and snug fit.
In addition, the Razer Nari Ultimate for Xbox One features Xbox Wireless for a direct connection to the console with no wireless transceiver required, guaranteeing seamless setup and unlimited freedom of movement. The headset also supports Windows Sonic for more immersive and lifelike audio.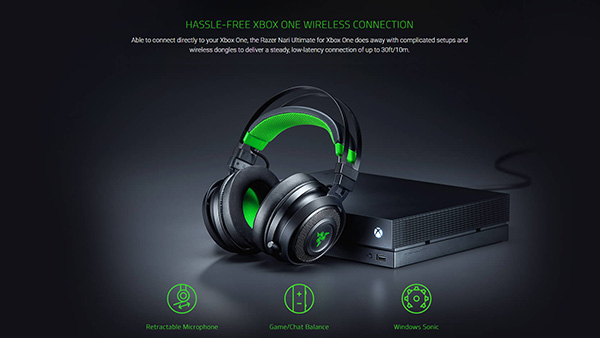 Originally designed for the PC, the Razer Nari Ultimate was launched in September 2018 and received widespread recognition for introducing Razer HyperSense, taking gaming immersion to new heights. With the Razer Nari Ultimate for Xbox One, Razer now brings the award-winning experience to Xbox One.
Amazon: here
Official Site: https://www.razer.com/
Price: $199.99 USD / €219.99 MSRP

As one of the biggest game providers, Xbox has continued to wow us in 2021. If you play casino games and are looking for the best casino games to play on Xbox in 2021, then...

The September 2021 Xbox (@Xbox) Update includes new ways to access games on Windows PCs via the Xbox app, Play Later discovery, updated Microsoft Edge, and more. See the full...

With the launch of their first publishing project, BPM: Bullets Per Minute on Xbox One and PS4 just around the corner, Playtonic Friends decided the time was right to lift...
Average Score: 4.4




Votes: 5