'Element Space' Announced for Xbox One and PS4; Tactical Battles begin Q1 2020
Published: Thursday, October 03, 2019Tagged: Gaming, ID@Xbox, Xbox One, Xbox One X

Sixth Vowel and Blowfish Studios announced today that their sci-fi tactical RPG video game Element Space, brings its strategic battles and ideology-driven decisions to the Xbox One and PlayStation 4 in Q1 2020.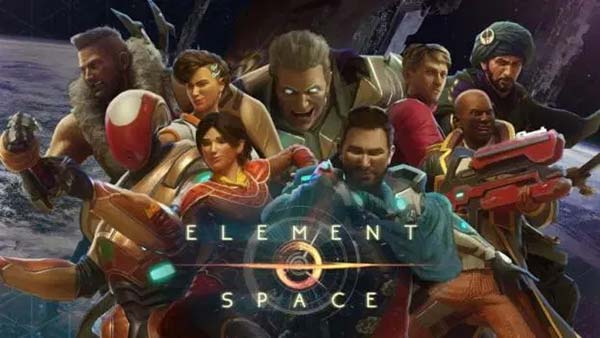 In the year 2199, the universe is at a fragile peace as factions of the Galactic Congress grapple to determine a future for humanity's space colonies. Seeking to throw these groups into disarray, an underground terrorist sect called Tempest wreaks havoc across the universe. Lead a squad as Captain Christopher Pietham to thwart radical threats and Tempest's secret plans.
Command Pietham's squad in tactical turn-based battles across a 15-hour campaign, finding ideal positions to decimate foes in 24 hand-crafted stages complete with destructible cover. Characters aren't locked into grids, so enemies can stray from cover. Use superior positioning and environmental hazards to gain an advantage and eliminate them from the battlefield.
Fight with more than 30 melee and ranged weapons and unlock new perks by building a reputation with various factions. Seize the power of the Sixth Vowel, a force created by the Movement of Light that allowed humanity's cosmic expansion to happen. Utilize its abilities to manipulate sound, light, and matter, or wield its fearsome energy against enemies.
A nuanced ideological system tracks narrative decisions and battle actions, affecting relations with characters in both Pietham's squad and the outside world. Not only does this impact which characters become playable, it also triggers different narrative branches.
"We made Element Space to be full of tough decisions, but a collaboration with Blowfish Studios felt like the obvious choice," said Javier Entelman, CEO, Sixth Vowel. "Their experience with console ports and the games industry gives us confidence that we'll be able to deliver the best experience possible to console gamers when they fight the Tempest later this year."
Blowfish Studios will showcase the console version of Element Space alongside other titles from its upcoming catalogue Oct. 11 – 13 at PAX Aus 2019 in Melbourne at Booth #PR03. To learn more, please visit the official website and join the community on Twitter and Facebook.
Element Space is currently scheduled for release in 2020 for the Xbox One and PS4.
Official Site: https://www.element-space.com
Element Space Achievements
Rate This Article
Average Score: 4.5





Votes: 4