You Are Not a Real Computer Service Technician Without CompTIA A+ Certification
Published: Monday, November 18, 2019Tagged: Gaming, Xbox Hardware

The Computing Technology Industry Association (CompTIA) is a large trade group that was founded in 1982, and CompTIA A+ is one of its famous and in-demand certifications. It is a respected and globally recognized credential that proves the individual's skills and experience in offering professional computer technical services.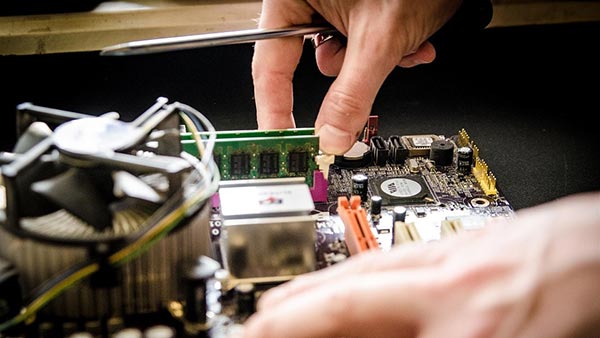 To demonstrate your experience and expertise in installing, customizing, operating, and maintaining PC, a recognized certification offered by a recognized body is required. This is the main reason why the CompTIA A+ Practice Test has remained the strongest validation for those computer service technicians who want to display their capability in the industry.
There are many benefits that come with earning the CompTIA A+ credential. Actually, there is no way you can say that you are a real computer service technician without this certification to demonstrate your knowledge and skills. After all, it is an entry-level certificate, which means that it covers all the basics of computer technicalities.That is why, in this article, we will show you the reasons to get CompTIA A+ straight away.
Quick Look at CompTIA A+ Exams
The first thing that you should know is the A+ exam details. You need to pass two tests for this certificate: 220-1001 (Core 1) and 220-1002 (Core 2). You will need 90 minutes for each of them to complete about 180 questions in total. They can be of multiple-choice and performance-based types, drag and drop, and others. The first exam covers the topics of utilizinghardware, networking technology and its troubleshooting, virtualization, Cloud, and mobile devices. And, for the second test, you will need the relevant skills in maintaining software, installing different OS, as well as knowledge of security and operational procedures.
How Does CompTIA A+ Help Computer Service Technicians Improve Their Career?
The CompTIA A+ certificatedesigned for the computer service technicians. The certification program validatesthe skills in operating, installing, and maintaining personal computers. Without enrolling for this credential, there are completely no ways you can acquire the skills to perform these tasks. The certification program will equip you with the necessary knowledge to become a great computer technician. Besides, there is no way you will be able to prove to your potential employers and clients that you can effectively provide technical services to their PCs.
The IT industry continues to evolve and people are experiencing new challenges every day with their PCs. Therefore, the A+ certificateequips you with the latest knowledge and skills that will help you to solve even the most recent installation, operational, and maintenance issues of PCs.
The market place has become an extremely competitive place these days. To be able to secure a job as a PC service technician, one must be able to stand out from the competition. Adding a highly valued credential to your resume is one of the best ways to distinguish yourself from the crowd. This CompTIA certificationis dependable, credible, and globally recognized,andit validates your skills and experience.
Reasons You Should Earn CompTIA A+ Certification
Adding such a certificate to your resume is very important to the growth of your career. Maybe you are still asking yourself whether this credential is relevant to your career as a computer service technician or not. We have highlighted some of the main points to help you understand how important this prestigious certification is to your career growth, particularly in the IT industry.
Higher salary potential
Of course, the professional computer service technicians get good salaries. However, a credential such as A+ significantlyenhances your overall earning power. The fact that achieving this CompTIA certificateincreases the chances of enjoying a salary increment should be enough foundation and justifiable reason to decide to earn it. This certification proves to your future boss that you will be a valuable asset to the organization. If you already have a good position, consider being promoted to a new one with a higher salary. Besides, you can also switch a job easily and secure a better-paying onein another company.
Global recognition
The CompTIA A+ credential is a globally recognized certificate. That is why it is the best tool you need to work in any country or state anywhere in the world. In other words, it gives you the freedom to apply for the jobs you want and you will be nor limited to whereabouts. Without this certification, you may not be recognized as a real computer technician in many parts of the world since there is nothing to prove that you have the skills to install, utilize, and operate all types of computers.
Better performance as a technician
Those specialists who possess this credential are believed to perform more effectively compared to their counterparts who are not certified. The computer technicians with A+ have the knowledge and skills to perform in a more professional and efficient waythan those without it. They obtain all the required skills and knowledge during the exam preparation process and passing ofthe tests, and this pack of useful learning helps them to do the work that others cannot.
Better job opportunities
With the A+ certification in your resume, you will stand out from the crowd, and the employers are most likely will consider you the first for the available position if there are other technicians without this credential. You are also likely to get a promotion within your company because the recruiters will see you as an asset of the organization.
Conclusion
As you can see, CompTIA A+ is a valuable investment in your profession. Despite the loss of jobs due to the fact that many economies experience downturns every now and then, the computer service technicians with this credential are always the last to be declared redundant in any organization or company.To get such a well-known certification is a very attractive offer. But don't forget to prepare yourself for this opportunity and use reliable guide and manuals. The PrepAway platform can help you with this. You can get a whole training course with 123 lectures for the first exam and 97 for the second test. There are also other useful materials that you can download for free or for a reasonable price. Don't miss this chance!
Sustainable Swedish publisher Kinda Brave, announced that it is working closely in partnership with three development studios Ember Trail, Dinomite Games and TIC TEK TOE. ...

Fortnite is a free battle royal game. It is considered the founding father of games in this category. Everyone spawns unfurnished on an island, collecting weapons and healing...

Refurbished Xbox Series X consoles are now available on the Microsoft Store in the United States, Canada, UK, France, and Germany. Pickup a Xbox Series X (Certified...