PUBG Update 6.2 adds 'Team Deathmatch', rebalances throwables and more
Published: Friday, February 14, 2020Tagged: Gaming, Xbox DLC, Xbox Live, Xbox One, Xbox One X, Xbox Store

Player Unknown's Battlegrounds players will soon be able to enjoy new ways to play the game outside of the traditional Battle Royale format with 'Team Deathmatch' mode.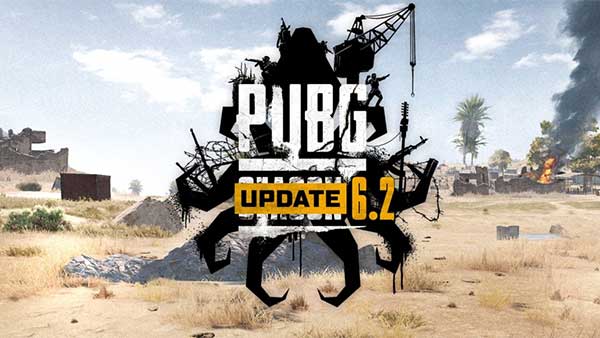 Team Deathmatch Mode
The long-requested Team Deathmatch mode has now arrived! Team Deathmatch features sections of PUBG's iconic maps that have been converted into smaller battlefields perfect for TDM mayhem. Intense 8v8 FPP fights on 7 different battlefields pulled from your favorite maps. TDM features classic PUBG gunplay and mechanics with all the fun and action of respawning back into the fight. The boost gauge functions differently in TDM and fills by scoring kills and assists, restoring your health after you haven't received damage for 5 seconds. The first team to secure two round victories is the overall winner of the match.
Rebalanced Throwables:
Update 6.2 also brings a much requested rebalance of throwables. Frag grenades, Molotovs, Smoke grenades, and stun grenades will now all weigh more, meaning you can carry fewer of them in your inventory. Vests will now also mitigate frag grenade damage and fire from molotovs will spread considerably faster. There are many more changes to throwables, so check out the official patch notes for more information.
Update 6.2 lands on PC live servers on Feb. 19 and console live servers shortly after. For those that want to drop into the action right away, the PC Test Server is open today!
For the full Update 6.2 changelog, head on over to the official site.
PUBG - PlayerUnknown's Battlegrounds Achievements
Most Recent Trailers for PUBG - PlayerUnknown's Battlegrounds
Latest PUBG - PlayerUnknown's Battlegrounds News & Rumors
Project xCloud preview is coming to players in Mexico, Japan, Brazil and Australia starting November 18th, with registration opening today.Come join us in Preview as we test...

Free Play Days on Jump Force, Dead by Daylight: Special Editon and Player Unknown's Battlegrounds (PUBG), goes live today until Sunday November 1 at 11:59pm PDT for Xbox Live...

Microsoft has confirmed that a whole bunch of new games are coming to Xbox Game Pass for Console, Android and PC (@XboxGamePass) throughout November. See the list of titles...
Rate This Article
Average Score: 4.77





Votes: 9