FIFA 20: How FIFA Continues to Stay On Top
Published: Thursday, March 26, 2020Tagged: Gaming, Xbox One

The war for footballing supremacy on consoles has been hard fought for almost 30 years. The arrival of the FIFA series of games in 1995 helped set standards and for at least five years was the clear choice for players.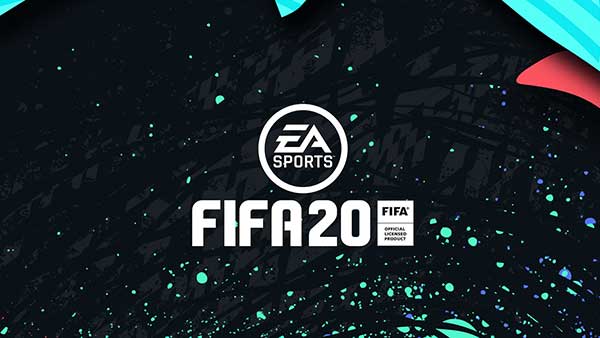 But the emergence of International Superstar Soccer during the late 90s threatened the status quo. And when ISS became Pro Evolution Soccer, FIFA had a legitimate rival that would eventually wrestle supremacy in the eyes of gamers and critics alike.
During the early to mid 00s, FIFA found itself out in the wilderness. Its rigid and awkward gameplay was far inferior to the fluid brand of digital football being championed by Konami and, even though Pro Evo didn't have the licences, it remained the choice of the discerning player.
But it was around the end of the 00s that FIFA and EA Sports began to wise up. They massively overhauled the game's physics to more closely replicate the fluidity of PES and it proved to be enough to reel many players back in.
Who remembers playing International Superstar Soccer? What a game! pic.twitter.com/kCsJFuphOu

—90s Football (@90sfootball) July 23, 2019
A two-horse race
It was during this decade that some of the smaller series titles fell by the wayside and gamers were ultimately left with the two flagship choices - FIFA or Pro Evo. The differences in gameplay between the two became smaller and smaller, so it really came down to what was wrapped around it.
And that's where FIFA gained an edge. With the backing of the sport's international body, FIFA's portfolio of licences far out-stripped PES and, now able to match them in the gameplay stakes, the modern gamer's head was turned. FIFA was fashionable again and in a better position to react to changing habits, as gamers demanded more choice. Many industries have responded to those changing habits, including others in the digital sphere.
Similarly, online casino games were once a heavily limited offering, with few options available for the most popular games. But that industry has exploded in popularity almost to the extent where there's so much choice that it's hard to find the best offers and games. Services like BonusFinder have helped to plug that gap and allow players to find what they're looking for easily.
And the FIFA series of games has responded in much the same way, offering a higher number of licensed players, teams and competitions, as well as accurately depicted stadia, the latest kits and practically everything else you need for an authentic experience that's easy to navigate.
A decisive edge
Pro Evolution has well and truly been left behind in this department during the last 15 years. And though it's generally been possible to download the badges and kits to your game, it just isn't the same as having everything to go right out of the box.
Konami has worked hard in more recent years to negotiate its own licences and endorsements, and its latest edition offers a great range of teams, all with the right badges, kits and players, but FIFA remains the standard bearer and 'brand' counts for so much in today's market.
So ,while PES remains a fun game to play, which has helped it retain a significant cult following, FIFA is once again back on top - and it has the power of choice to thank for that. We'll have to see what the FIFA 20 release in September brings in terms of keeping ahead.
My favourite skill combo in FIFA 20 🥶 pic.twitter.com/DcfNkJvx4I

— Danny Rai (@R9Rai) March 17, 2020
Most Recent Trailers for FIFA 20
Latest FIFA 20 News & Rumors
Microsoft are teaming up with Electronic Arts to provide Xbox Game Pass Ultimate and PC members with an EA Play membership at no additional cost starting this holiday.This...

Looking for last-minute holiday gifts? Xbox has you covered with incredible deals on Xbox One consoles, Xbox Game Pass Ultimate memberships, Xbox Game Studios titles and more...

Take a look at some of the biggest games coming to Xbox One this year and beyond. Find all of the biggest news & rumors, release dates, updates, screenshots, Xbox One...
Rate This Article
Average Score: 3.66




Votes: 3