E3 2020 has been canceled: Away from the conference, and a future in streaming?
Published: Friday, March 27, 2020Tagged: Gaming, Xbox One

One of, if not the biggest event of the year for gamers and gaming companies alike - E3 lets us know what's coming and when, building hype and anticipation. But with the cancellation of E3 this year, and the cancellation of a few other events going forward such as the Games Developer Conference and SXSW amongst many others, what did we miss and what can we expect going forward?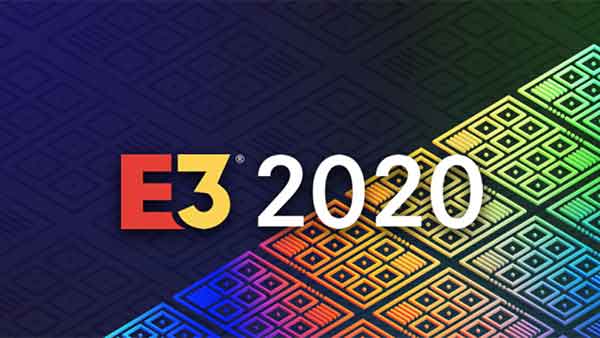 The event organisers had already come under fire last year after leaking the information of over 2,000 journalists online, which is thought would have led to a lower attendance rate this year anyway - but with the spread of the global epidemic and fewer companies attending each year, could this have been the last chance for E3 to put on a large scale event like this?
Gaming as a whole is already at an all time high - and so with the content covered, E3 should have also been able to match that demand. Mobile gaming is dominating the market already, whilst some publishers are trying to port games away from the console and PC, we've seen an increase in larger multiplayer mobile games, with some of the bigger ones such as Fortnite and PUBG capturing a huge audience. We've also seen a huge increase in the numbers of people using their mobile devices for online casinos and gambling, like those thebest-casinos.com provide here - but with the huge surge in mobile popularity, what does this mean for the console manufacturers and for events such as E3.
Nintendo had already long removed themselves from the event, typically only attending for a hands on demonstration. They've been using their own online platform to bring Nintendo Direct for a little while now, giving constant updates online through a streamed service. Sony had also poised to skip attendance this year as they did last year, their new console offering was slated to be ready for a Christmas holiday period release, but as they wouldn't have shown at E3, our news here was already limited.
The last big hold out, and the company benefiting most from E3 - Microsoft and the XBOX. Although we'd receive trickle news throughout the year for what we can expect and what we can look forward to, Microsoft had always held heavy representation at E3 with a big event to give them a platform for announcements - we have a release date for November, but E3 was the perfect opportunity to show off an early look at the console, to tease exclusive games and give the fans a hands on experience. Phil Spencer, the head of the XBOX team had announced on Twitter following the cancellation of E3, that they would be holding an online streamed event to give some of the information on what we're missing - but for now, fans will surely be a little devastated that they're missing an opportunity for an early taste of the long awaited console release.
As for E3 itself - there is speculation that perhaps it may move completely to an online platform, following the shaky year in 2019 and now the cancellation in 2020, there's still a whole year to prepare. But many will be waiting for information to see what we can expect from the event going forward.
PUBG - PlayerUnknown's Battlegrounds Achievements
Most Recent Trailers for PUBG - PlayerUnknown's Battlegrounds
Latest PUBG - PlayerUnknown's Battlegrounds News & Rumors
Project xCloud preview is coming to players in Mexico, Japan, Brazil and Australia starting November 18th, with registration opening today.Come join us in Preview as we test...

Free Play Days on Jump Force, Dead by Daylight: Special Editon and Player Unknown's Battlegrounds (PUBG), goes live today until Sunday November 1 at 11:59pm PDT for Xbox Live...

Microsoft has confirmed that a whole bunch of new games are coming to Xbox Game Pass for Console, Android and PC (@XboxGamePass) throughout November. See the list of titles...
Rate This Article
Average Score: 3.5




Votes: 2