Metro Redux Available Now on Xbox One
Published: Tuesday, August 26, 2014Tagged: Gaming, Xbox Live, Xbox One

Metro Redux, the ultimate double game collection, including the definitive versions of both Metro 2033 and Metro: Last Light, each rebuilt in the latest and greatest iteration of the 4A Engine at 60fps for next-gen consoles, is now available to download via the Xbox Game Store on Xbox One.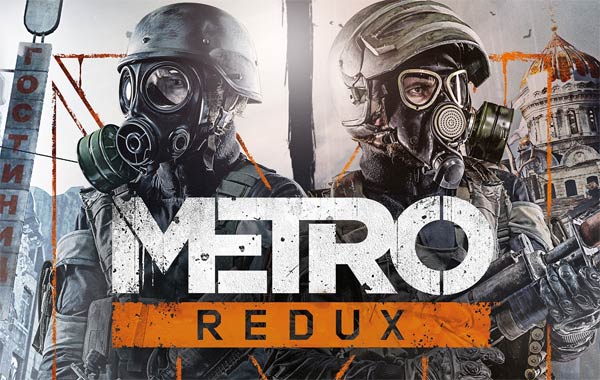 The digital release, a boxed compilation containing both games, titled METRO REDUX is available at retail for a suggested $49.99 / €39.99 / £34.99.
Metro 2033 Redux
and
Metro: Last Light Redux
are also available separately as a digital download on Xbox One, PlayStation and PC for $24.99 / €19.99 / £15.99.
In 2013 the world was devastated by an apocalyptic event, annihilating almost all mankind and turning the earth's surface into a poisonous wasteland. A handful of survivors took refuge in the depths of the Moscow underground, and human civilization entered a new Dark Age. The year is 2033. An entire generation has been born and raised underground, and their besieged Metro Station-Cities struggle for survival, with each other, and the mutant horrors that await outside. You are Artyom, born in the last days before the fire, but raised underground. Having never ventured beyond the city limits, one fateful event sparks a desperate mission to the heart of the Metro system, to warn the remnants of mankind of a terrible impending threat. But will they even listen? Rather than stand united, the factions of the Metro are locked in a struggle for the ultimate power, a doomsday device from the military vaults of D6. A civil war is stirring that could wipe humanity from the face of the earth forever. Including the epic single-player campaigns of both Metro 2033 and Metro: Last Light, Metro Redux takes you on a journey from the forgotten catacombs beneath the subway to the desolate wastelands above, where your actions will determine the fate of mankind.
Most Recent Trailers for Metro Redux
Latest Metro Redux News & Rumors
Metro Saga Bundle, a brand new bundle featuring all three games in the critically acclaimed Metro series - Metro 2033 Redux, Metro: Last Light Redux and Metro Exodus Gold...
Rate This Article
Average Score: 4




Votes: 1