September 2014 Xbox One System Update Rolls Out Early: DNLA Media Player and more
Published: Thursday, August 28, 2014Tagged: Gaming, System Update, Xbox Live, Xbox One

Microsoft has announced that September's Xbox One System Update, featuring a new DNLA Media Player app, updates to the party chat system, bandwidth usage display, and new social features for Xbox SmartGlass, is now rolling out on Xbox Live for Xbox One owners worldwide.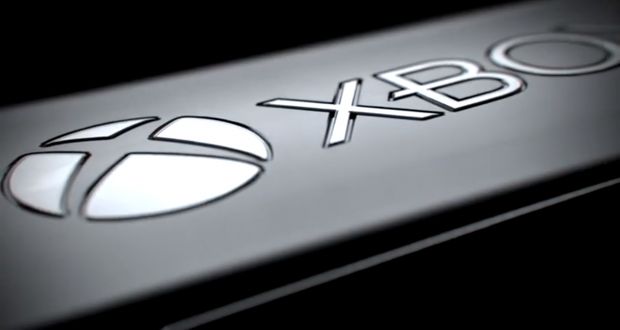 Here's the full list of changes, from Microsoft.

A new Media Player app: Play media files from an attached USB device with the new media player app – DNLA support for home media servers coming soon. Xbox One will support more formats than Xbox 360, including support for dozens of new file formats like Mpeg 2 TS, animated gifs and MKV, which will be added by the end of the year.
Party on in the new and improved Party App: Be the leader of your party with the new party leader setting. As the party leader, you can change whether the party requires invitations and you can remove others from the party. The updated app also lets you see what activities everyone in your party is doing and who is playing in the same game with you in addition to being able to quickly perform common actions like muting, joining, or sending game invites.
New features for SmartGlass: You can now post status messages from the Activity Feed and comments, or share items from both your Activity Feed and Game Clips. Along with the new comment and share features, a personalized Activity Feed has been added to your profile and messages have been updated to a new layout supporting a full conversation view. Additionally, we are adding the ability to record game clips directly from the Now Playing bar. Finally, for users who upgrade the app directly, we have introduced a What's New page highlighting the features of each release.
"Xbox On" capabilities in Australia, Canada (French), Italy, Spain, and Mexico: New regions will have the ability to use the "Xbox On" Kinect voice command to power on their consoles when they're in connected standby (Instant On) mode.


OneGuide comes to Brazil, Mexico, Austria, and Ireland: The ability to configure live TV listings will be available to all customers in these four countries. Also coming to these markets is the ability to use OneGuide and the Universal Remote Control in SmartGlass.
Boot to TV: Now Xbox One owners will be able to set their console to boot directly to television when coming out of connected standby.
Bandwidth Usage Display:Bandwidth Usage will show users how much bandwidth their Xbox One is consuming over a period of time, a useful tool for those who want to track against bandwidth caps set by ISPs in certain markets.
GameDVR deletes: Users will be able to choose multiple GameDVR clips to delete at once in the Upload app.
Save your Avatar Gamerpic: A new option to save Avatar Gamerpics to users' OneDrive.


Learn more about the new features as Major Nelson walks us through September's System Update.
For more of the latest Xbox One info, release dates, screenshots, exclusive gameplay videos and more, subscribe to XBOXONE-HQ via Google+, Twitter, Facebook and YouTube.
News-Source: MajorNelson

Ahead of an appearance on the show floor at GDC in San Francisco this week, remote game development studio Bonsai Collective lifted the lid on fresh Luna Abyss content in the...

Dear Villagers announced a huge rebranding. The boutique publishing label, which has a team of over 20 people, was founded in 2018 as part of Plug In Digital. It has since...

A new publishing label called Short N Sweet Games has announced its mission to deliver high-quality indie games that can be enjoyed in short sessions on consoles and PC. ...