Top tips and tricks for Your New Xbox One
Published: Wednesday, April 29, 2020Tagged: Gaming, Xbox One,

If you have recently procured the Xbox One, and are unaware of some simple hacks and tips that can help make your gaming and user experience more worth it, then this article is for you. These tricks are entirely legal, so be rest assured that you're still on the right track to unlimited fun, excitement, and happiness which your one and only Xbox One can afford you.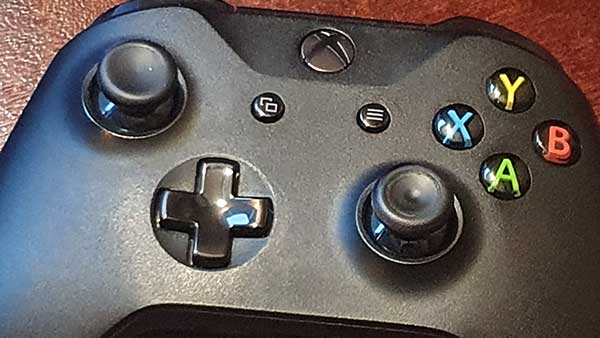 Streaming to Windows 10 from Xbox One
Now it has been made possible to stream your games to your Windows 10 laptop from your Xbox, awesome, right? You would be able to do this and more given that the devices in question are both registered on the same network. There are some guidelines and set of instructions to follow to ensure that your pairing is made successful. Once this is in place, you can then begin to enjoy unlimited fun through the aid of your Windows 10 device and Xbox One.
Make Use of Your Controller on Your Computer
Given that we've established the fact that you can stream to your computer, you'd need to have a controller to be able to enjoy these games on your PC. Consequent to that, you'd be excited to know that you can now make use of the controller that comes with your Xbox One on your Windows 10 computer. Virtually all games, apps, and sites such as Comeon betting can be smoothly streamed on your device from the Xbox One. The task of controlling the two devices is not a difficult one, once you follow the sets of instructions that come with that. Your Windows should be able to install the drivers that would be required to make the controller operational and ready for use. Not only do you get to play your favorite Xbox One games on your laptop, but you also get to make use of the controller that comes with the Xbox on your pc. Finally, do note that there are no restrictions on the Windows type, as it works well for the 7 th , 8 th , and 8.1 versions of Windows.
Take Screenshots effortlessly on the Xbox One.
Finally, the much-awaited feature of taking screenshots on your Xbox is now active on the Xbox One. By touching the glowing button and tapping the 'Y' button on the controller, your Xbox One can now take a screenshot of your current gameplay. The picture can easily be accessed on the "Upload app" option on your Xbox. Your Windows 10 PC would also be enabled to view the image on your Xbox One.
Faster Games Installation on Xbox One
Gone are the days when you'd have to spend an enormous amount of time trying to install a game on your Xbox One. It has been observed that the time it takes to install a game from an external disc can be annoying as well as frustrating. Hence, Xbox has come up with a solution to that which is quite simple and easy. All you have to do is disconnect your console from the internet and attempt to install the game. You would realize that it takes a shorter space of time to fix that game that otherwise takes you ages to do so. However, when you disconnect the console from the internet, you'd be avoiding the unnecessary downloading of patches that generally accompany such tasks, hence making your job easier and faster.
Earning Cool Cash from Xbox Rewards
Did you know that you could make legit money from Xbox reward programs? If not, now you do. Once you sign up for free on your Xbox One Live, you'd be able to start gaining awesome rewards. You might be required to complete simple tasks like filling a survey, paying for movies on the Xbox One. Also, you could opt to buy or rent music or movies from your Xbox. Once you redeem these promotions, you'd instantly have them transferred to your Xbox account in the currency of your default location.
Sharing Digital Games, DLC & Xbox Live Gold on Xbox One

It's easy to share games with your friends. Click here to learn how to share digital games, downloadable content and Xbox Live GOLD on Xbox One
Planet Zoo takes players on an exciting African adventure today with the launch of its latest expansion on Steam for PC! Inspired by Africa's diverse cultures and rich...

The world of esports has been growing exponentially over the years, with more and more players, teams and games being added almost on a monthly basis. Considering the...

Gunzilla Games has welcomed Neill Blomkamp, an Oscar-nominated screenwriter, director and producer of numerous critically acclaimed movie productions, including the science...
Average Score: 3.33



Votes: 3