'Lands of Raynar' announced for Xbox Series X, PlayStation 5 and PC
Published: Wednesday, August 05, 2020Tagged: Gaming, Xbox Series, Xbox Store,

Gaming Factory S.A. and DeSand studio announced today that 'Lands of Raynar', a unique role-playing game that combines elements of RTS and RPG, will be available for the Xbox Series X, PlayStation 5 and PC in 2022.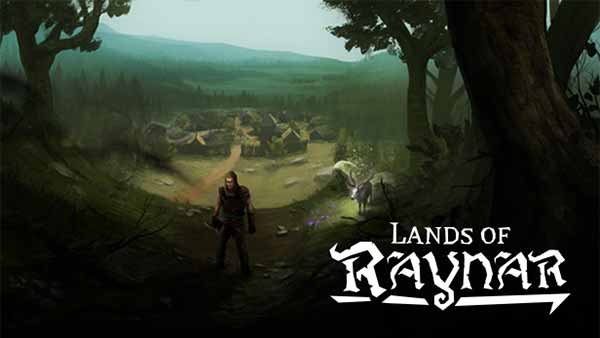 Lands of Raynar is a first-person game with elements of RTS and RPG, featuring an open world and a fresh approach to sandbox solutions. DeSand studio is focusing on a single-player story mode but it also considers the introduction of multiplayer options.
You play Karia, one of the last inhabitants of the fallen lands, accompanied by a mystical fawn called Ivy. As the game's creators reveal, discovering the dark past, mysterious objects and the mythical creature known as Mórrí will play a major role in the story.
Check out the official announcement trailer and learn more about the game below.
"Our goal is to combine a rich and open world with an engaging and comprehensive story. Lands of Raynar is a unique adventure set in mystical realities and full of ancient secrets. We are creating a world that is meant to fascinate on many different levels. The main storyline will also be equally mysterious and unique, and the story will evoke very different emotions in the players. References to European mythology will also appear in many places, including mainly Celtic and Slavic mythology" says the CEO of DeSand, Jakub Struś.
The creators of Lands of Raynar has announced that their game will be a unique blend of elements from RPG and RTS games, enriched with unique features. A knowledge system that adds realism will be one of the things that play an important role. The player will need to get information himself about the state of the world around him or her. Sending scouts and spies will be of great importance here as well as creating a comprehensive information network.
"Lands of Raynar is another highly unique project in our publishing portfolio. I am convinced that it is one of the more unique proposals that will make its way to the market over the next few years. Such a mix of genres, supplemented also by brand new solutions, is something so far unheard of" says the CEO of Gaming Factory S. A., Mateusz Adamkiewicz.
Lands of Raynar – main features:
a fascinating story in an open world;

a unique mix of RTS and RPG elements;

mystical creatures;

advanced destruction and physics systems;

rebuilding an ancient civilization;

realistic knowledge system mechanism;

audiovisual setting in Celtic-Slavic climates.
Developed by DeSand studio and published by Gaming Factory S.A., Lands of Raynar is currently scheduled for release on Xbox Series X, PlayStation 5 and PC via Steam in 2022. The game is also expected to appear on the Nintendo console.
For more information on Lands of Raynar, browse through our extensive coverage and for everything else, follow @XONEHQ on Twitter, Google+, Facebook and YouTube, download the XBOXONE-HQ app for Android and until next time, game on!
Most Recent Trailers for Lands of Raynar
Rate This Article
Average Score: 4.62





Votes: 8