The Xbox Series X - can it hit the heights again of the Xbox 360?
Published: Thursday, August 06, 2020Tagged: Gaming, Xbox Series,

Microsoft are finally releasing their 4th edition of the Xbox in the holiday season 2020, their first release in 7 years. It's. been touted to be the fast and most powerful console ever, designed for a console generation that has the gamer at its centre. The Xbox One lost momentum in the market compared to its rival and we want to find out if it can hit the heights of the 2nd Gen Xbox.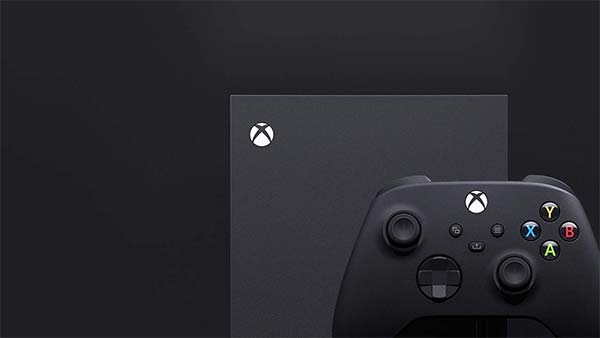 Gaming still remains on the rise in all forms in the entertainment industry. You have the likes of live casinos and slots now looking to further cement the overall market, with many casinos not on gamstop proving popular. Targeted to a similar market to Xbox players, online casinos have become very popular in the Covid-19 and lockdown zones. Xbox players can also benefit from these casinos using their gaming knowledge and trick and tips to their advantage to bring in the bucks in the casino, slots or cards games offered on the sites.
Although the Xbox One wasn't a failure, it was considerably outsold to its counter partner PS4 – the PS4 has sold 106.99 million units globally compared to the Xbox One's 46.36 million. This went on to mean that Sony had the majority market share of 52% compared to Mircosoft's 23%. Now this must be very puzzling for Microsoft because back when the Xbox 360 and PS3 were put out of production in 2013, they had both sold 77 million units world wide – so where did it all go wrong for Microsoft Xbox?
From the above stats, it seems like Xbox need to come out with a unique selling point in which they can again compete with the dominancy of the PlayStation – and I believe that Xbox believe they have found it. Not only are all Xbox One controllers, even custom remotes, are compatible with the Series X but the new Xbox Series X remote as stated below is dual-compatible with the Xbox One, Windows, Android and iOS – Microsoft's USP.
Plus the new Xbox Series X controller is compatible with:

🎮 All Xbox One consoles
🖥️ Windows PCs
📱 Android and iOS
🌍 Project xCloud and @XboxGamePass

Next-gen compatibility with the most powerful console ever. pic.twitter.com/8KVb8YKK4l

— Xbox (@Xbox) August 3, 2020
Now is this enough to propel Xbox back to their former heights? Only time will tell but it certainly is an exciting time for the gaming community, especially with the holiday season being just around the corner now. We'll certainly be looking on with anticipation to see if the Xbox can get back competing again and top where it belongs.
For years, FIFA has been criticized for ignoring its career mode. Yes, there are plenty of FIFA players young and old that prefer not to play against others online and would...

Publisher Untold Tales alongside developer Demagog Studi announced today that Golf Club: Wasteland, a brand new puzzle platformer set on a post-apocalypse Earth-turned golf...

INDIE Live Expo, the digital showcase connecting indie game fans worldwide with more than 18 million total views to date, will show off more than 300 upcoming indie games...
Average Score: 3



Votes: 1