UFC 4; the best fighting game yet?
Published: Wednesday, August 19, 2020Tagged: Gaming, Xbox One

After releasing their first game in the MMA world back in 2014, EA have brought out their fourth version of the game and it's definitely the best one yet. Although you'd expect for there to be improvements as time go on and tech improves, this series of games has seen gradual improvements over the last six years. Not sure if you are sold on the game; check the trailer out here.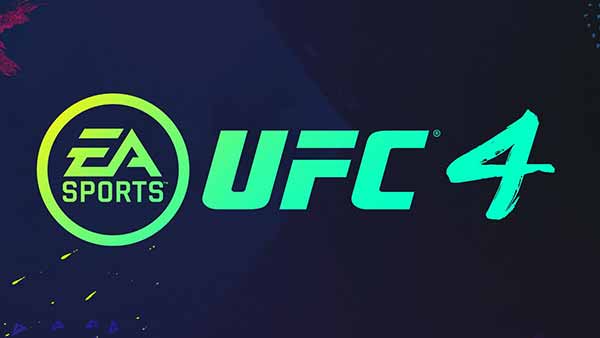 The main introduction to the game this year has been the new grapple assist system that allows for the complex multi-layered combat involved in the UFC but without the worry of being a newcomer and not being able to play the game at all. Instead of having to struggle through clinch positions just to ensure that you get in the right position to escape the grapple like on UFC 3, all you have to do now to break out is move away from your opponent; a handing introduction if you ask us. The clinch now finally feels more of a natural transition of the stand-up combat, rather than two separate mini games in one.

Shape Your Legend with #UFC4🔥 Available now worldwide 🎮🌎

Buy now 👉 https://t.co/o5t0RZWr6Kpic.twitter.com/S6xc1Pwb44

— EA SPORTS UFC (@EASPORTSUFC) August 14, 2020
Other games that have been popular during lockdown have been those in the online casino industry due to punters being unable to gamble in the UFC market as all fighting had been cancelled or postponed. There are lists of Sites Not blocked by Gamstop here in which you can find these sorts of sites have seen the increase in traffic – and this isn't a traffic that's predicted to slow down even with the reintroduction of sport again.
The final part of the game that we are impressed with is the new and improved career mode; having picked the style of your fighter with the 100 skill points you are given at the beginning of the game under the guidance of fictional former UFC fighter Coach Davis, you are guided to trying to become the 'Greatest Of All Time', a trophy that becomes available over time. The gameplay is ever more impressive in career mode due to the decision making that takes place in fights and you do start to see the effects of the in-game training start to pay off.
Begin Your Journey to UFC Stardom in UFC 4's Career Mode https://t.co/cNa9zKG7za

— IRBGamer (@IRBGamer) August 11, 2020
EA Sports UFC 4 Achievements
Most Recent Trailers for EA Sports UFC 4
Latest EA Sports UFC 4 News & Rumors
Get your first look at the next set of games coming to Xbox Game Pass (@XboxGamePass) for Console, Cloud and Windows PC throughout July. See the list of titles and the dates...

Microsoft added 74 new FPS boosted games for Xbox Series X/S owners this week, bringing the total up to 97 games. Check out the list of FPS boosted Xbox games and learn how...

Free Play Days on Fallout 76, UFC 4 and Destroy All Humans!, goes live today until Sunday October 25 at 11:59pm PDT for Xbox Live Gold and Xbox Game Pass Ultimate...