The Top 5 Best Xbox One Games
Published: Friday, October 16, 2020Tagged: Gaming

Generations in the gaming industry are tied not only to consoles but also to the games that come out on those consoles. And the sunset of the eighth generation is close. In our opinion, now is the time to take a look at the library the current generation of Xbox consoles and choose the top five from hundreds of excellent games - it is unbearably difficult, but we are not looking for easy ways.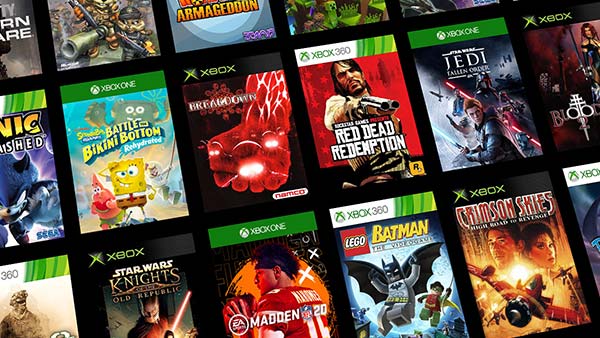 An important point: these games are not limited to the exclusives of the Xbox platform, but we paid attention to them in the first place.
Red Dead Redemption 2
One of the flagship games of the current generation of consoles, the best open-world game, and the culmination of Rockstar's game design tricks. Besides, now you can't find a better platform for Red Dead Redemption 2 than Xbox One X - it is here RDR2 can fully reveal the beauty of the picture. And only on Xbox One X, you can play the first RDR in 4K - another pleasant moment associated with this console.
Cuphead
Yes, Cuphead is out on PC, but there are tons of other great games out there that should only be played on that platform. The run'n 'gun genre works best on consoles, in this case, the Xbox One. Still stunning in its complexity and visual style, Cuphead is also available on Switch, but the game will look not so good as on the Xbox console. All this time, Cuphead was the best platformer for the Microsoft console. And it remains so to this day.
Online Casino and Live Games
We know that it is very strange that Xbox players like to play gambling games. Interesting live casino games and online slots are at the top according to statistics provided by the newest online casino in Australia Casinonic. The statistics show, that many people play live blackjack and slots from their home consoles, and the Xbox platform is in the lead!
Resident Evil 2 remake
Fans have been asking Capcom to make a remake of Resident Evil 2 for a long time, and in the end, we got it. Capcom, however, decided that returning completely to the classic gameplay mechanics will be a not so good idea. One might think that Capcom would not do anything sensible, because in the history of the series everything happened, but devs from Capcom created not just a decent remake, but one of the best games of 2019, and the last few years in general.
Forza Horizon 4
The best arcade racing game of all time. It is the best in many respects because there are almost no worthy competitors, but not only because of this, of course. By itself, Forza Horizon 4, apart from genre standards, is an insanely cool game, with a lot of activities, a very sensible open world, which in the fourth part in Great Britain. An incredible number of cars and madness like races with trains. It also has seasons - you have to drive in winter, spring, summer, and autumn. Best Xbox game ever!
Alientrap (@AlientrapGames) and Whitethorn Games announced today that their crafting adventure game Wytchwood launches December 9th for $19.99 on Xbox, PlayStation, Nintendo...

Team17 (@Team17) unleashed a torrent of information for new and existing titles during its 'Team17 Presents' showreel at the 2021 Golden Joystick Awards. From action...

Team17 and OverBorder Studio announced that their punishing action RPG Thymesia will be launching on Xbox Series X|S and PlayStation 5, and PC in 2022.Set in a hauntingly...
Average Score: 3



Votes: 2