Dragon Age: Inquisition Available Now on Xbox One
Published: Tuesday, November 18, 2014Tagged: Gaming, Xbox Store, Xbox Live, Xbox One,

Electonic Arts and Bioware announced today that "Dragon Age: Inquistition", the third entry in BioWare's epic fantasy role-playing game trilogy, is now available at retailers in North America and is also available to download via the Xbox Games Store on Xbox One. Europe and Australasia up next on November 21.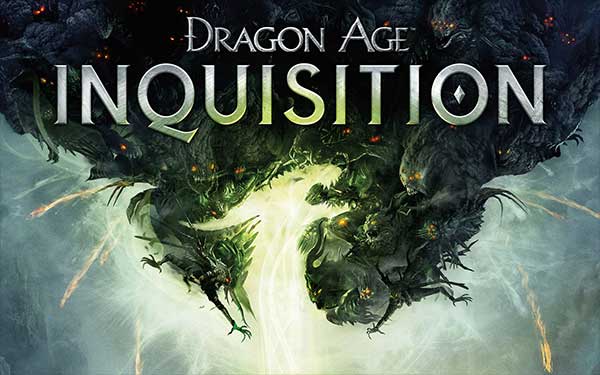 In Dragon Age: Inquisition you are the only one who can stop demons flooding into the land of Thedas. A cataclysmic event plunges the land of Thedas into turmoil. Dragons darken the sky, casting a shadow of terror over a once-peaceful kingdom. Mages break into all-out war against the oppressive Templars. Nations rise against one another. It falls to you and your party of legendary heroes to restore order as you lead the Inquisition, hunting down the agents of chaos. Bonds will form – and some will break – as the campaign for truth takes its toll. BioWare's latest action-adventure delivers an unparalleled story set in a vast, changeable landscape. Explore hidden caves, defeat truly monumental creatures, and shape the world around you based on your unique play style. Explore, lead, and battle: tough choices define your experience, and even one decision can change the course of what's to come.
There are 2 versions of Dragon Age: Inquisition available- the Standard Edition and the Deluxe Edition. Click each link for more details or see below.

Dragon Age: Inquisition will be at retailers today November 18, 2014 in North America and will be available on November 21, 2014 in Europe and Australasia. Check out all of our Dragon Age coverage via our own Xbox One Games database. It's linked below. :)

Size: 41.64 GB
Xbox One Games: Dragon Age: Inquisition
Dragon Age: Inquisition Achievements
Most Recent Trailers for Dragon Age: Inquisition
Latest Dragon Age: Inquisition News & Rumors
Xbox Live Gold members can experience the EA Access Vault for free during the week of January 19 – 24.That means if you have Xbox Live Gold and own an Xbox One, you can...

Bioware announced today that "Dragon Age: Game Of The Year Edition", a new edition of Dragon Age featuring the critically acclaimed game, official DLC Jaws of Hakkon, The...

The Descent, the latest DLC for Dragon Age Inquisition, is now available for Xbox One, PlayStation 4, and PC.In this new adventure, playable within the Dragon Age:...
Rate This Article
Average Score: 4.5





Votes: 2