What Kinds of Card Games Can You Play on Xbox?
Published: Tuesday, March 09, 2021Tagged: Gaming

With so many high-end console and PC games being developed every year, vastly benefiting from ever-growing technological advancement, one can't help but wonder whether those less sophisticated games are still in fashion.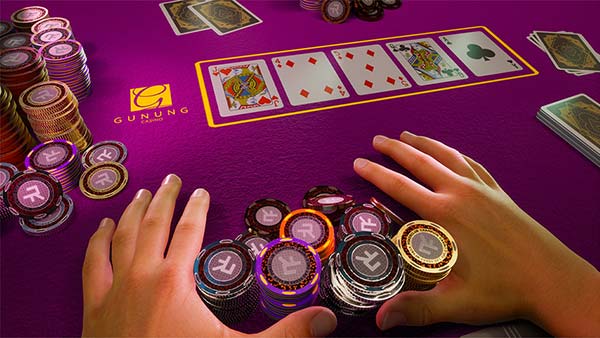 Card games, which have been keeping humankind amused for years in their numerous forms and variants, are a good example.
It's undeniable that the gaming landscape is constantly evolving. However, that doesn't mean the more straightforward entertainment ideas will be left behind by the industry. On the contrary, a modern approach to making games should help any game flourish.
Blackjack
As one of the gaming community's undisputed favorites, blackjack has earned its rightful place among a pantheon of the most popular casino games. It is relatively easy to learn, and it offers dynamic gameplay.
To play it live, you only need a deck of cards or two and one other opponent; while playing it in the digital world just requires your own participation.
Despite having an abundance of opportunities and platforms to play online, it isn't a surprise that console users want to enjoy blackjack on Xbox, too, preferably in a new and exciting form. Super Blackjack Battle II Turbo could be the answer to their needs.
Designed as a tribute to the Super Street Fighter II Turbo arcade game from the 1990s, SBBIIT is set in the famous city of Las Vegas. Upon the invitation from the Godfather of the most prominent local crime family, 12 characters are tasked with competing against each other in a face-off game of cards. The best of them will earn the right to challenge the Godfather in the final showdown, only to discover...
Perhaps, it will be better to leave some stones unturned so interested parties can unravel the gameplay on their own.
The plot consists of ten unique storylines with individual finales in a single-player campaign. Additionally, it's possible to play online matches, with up to four individuals coming in and out as they please.
Poker
Today's poker scene is swarming with possibilities. There are game variations and numerous additional colorful features online that you just can't experience with only a deck of cards at your disposal.
Video game creators aren't oblivious to this particular market, either.
Like any website that offers online poker for free, World Championship Poker for Xbox presents a practical opportunity to learn the game's intricacies. The practice is made easy by the 18 different poker games available, each with its own in-game tutorial.
Equipped with basic knowledge and a winning strategy, poker and video games fans might be inclined to try something a little more complex. Combining classic Texas Hold 'em rules with MMORPG elements, Prominence Poker could make a good addition to games night. Playing this free-to-play multiplayer, users face multiple opponents and attend tournaments that culminate in a duel with the mysterious "Mayor" character.
Gwent
Although often described as poker with a magical twist, Gwent is a fictional card game derived from Andrzej Sapkowski's The Witcher series, which centers around the infamous monster hunter, Geralt of Rivia.
After featuring in CD Projekt RED's The Witcher 3 video game, it was further developed by the studio and released as a stand-alone product, Gwent: The Witcher Card Game, in 2018.
The popularity of Gwent with gaming fans just goes to show that card games, even those that are initially meant to just be a minigame within a larger title, are not going anywhere. After all, classic card games, strategies, and fantasy card games brought people together long before computers became mainstream.
Alientrap (@AlientrapGames) and Whitethorn Games announced today that their crafting adventure game Wytchwood launches December 9th for $19.99 on Xbox, PlayStation, Nintendo...

Team17 (@Team17) unleashed a torrent of information for new and existing titles during its 'Team17 Presents' showreel at the 2021 Golden Joystick Awards. From action...

Team17 and OverBorder Studio announced that their punishing action RPG Thymesia will be launching on Xbox Series X|S and PlayStation 5, and PC in 2022.Set in a hauntingly...