Riot Control Simulator releases for Xbox One, PS4, Xbox Series, PS5, and Switch in 2023
Published: Monday, April 19, 2021Tagged: Gaming, Windows, Xbox One, Xbox One X, Xbox Series X|S, Xbox Store

Game Box S.A. and Ultimate Games S.A. announced that Riot Control Simulator, a realistic simulator of pacifying raging crowds currently under development by the Polish studio Corpix Games, will debut in 2022 on PC, with Xbox One, Xbox Series X|S, PS4, PS5 and Nintendo Switch versions to follow in 2023. Check out the official reveal trailer!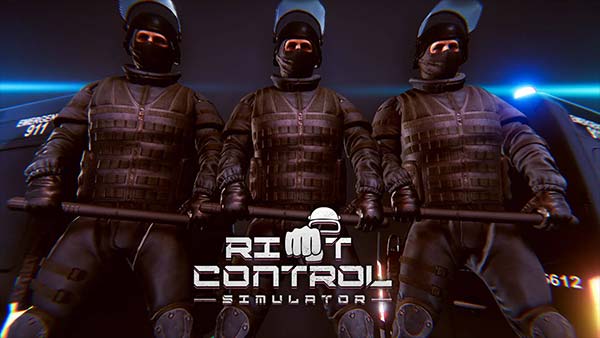 In 2023 Xbox One and Xbox Series X/S players will get a chance to take charge of services suppressing street protests and restoring law and order in cities. Such possibilities will be available in Riot Control Simulator, a realistic simulator of pacifying raging crowds, which will distinguish itself thanks to, among others, extensive tactical options and a system of moral choices. In 2022, the simulator will first debut on PC, and in the subsequent year it will also hit Xbox One, Xbox Series X|S, PlayStation 4, PlayStation 5 and Nintendo Switch.
The new simulator is a joint publishing project of Games Box S.A. and Ultimate Games S.A. The game is being developed by the Polish studioCorpix Games.
Riot Control Simulator is a unique game that allows you to lead the law enforcement services that keep the city streets safe. The goal of the game will be to maintain control and to avert the dangers posed by raging crowds of protesters.
As announced by the creators, Riot Control Simulator will offer many different challenges and numerous locations inspired by cities from various countries. The gameplay is supposed to require a large dose of craftiness and the ability to select the proper tactics for a given situation. A special moral choices system is also being developed.
"The modern world is full of unrest, and practically every day brings news of protests erupting in various parts of the world. Sometimes these activities are spontaneous, other times they involve organised and trained individuals. In all cases, however, they pose a considerable challenge for the police and other governmental forces, which we intend to realistically depict in the game. When developing Riot Control Simulator, we put a lot of emphasis on details, so that the player can accurately experience the situation from the perspective of law enforcement services" – said Tomasz Supeł, CEO at Games Box S.A.
Players will be given a wide range of possibilities and various equipment to use, including e.g. heavy vehicles, water cannons and even tanks.
The methods of handling the crowd are also supposed to be varied – ranging from attempts to amicably suppress the protest to brutal and ruthless pacification. The creators emphasise that, for example, when using tight formation players will be able to catch the most aggressive protesters, but more non-standard solutions will also be available, including ones based on provocation and infiltration.
Riot Control Simulator – main features:
restoring law and order on the streets;

a system of moral choices;

locations from around the world;

varied equipment for pacifying crowds;

formations and tactics.
The PC launch of Riot Control Simulator (Steam) is currently scheduled for 2022, and in 2023 the game is to hit consoles: Xbox One, Xbox Series X/S, PlayStation 4, PlayStation 5 and Nintendo Switch.
To keep up with all the latest Xbox news, indie release dates and updates, follow @XONEHQ on Twitter, YouTube, Instagram, Facebook, and Pinterest, download the free XBOX app for Android, and stay tuned for more info as it arrives.