World Esports Day Returns In 2021
Published: Wednesday, October 13, 2021Tagged: eSports, Gaming, ID@Xbox, Windows, Xbox One, Xbox One X, Xbox Series X|S, Xbox Store

The British Esports Association is proud to announce that it will host the second annual World Esports Day, due to take place on Saturday 23rd October 2021 and bring people together for a global celebration of esports.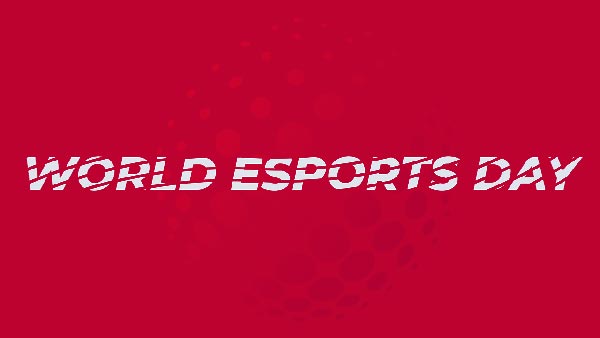 Following on from the success of last year's activities, the event is coming back bigger and better to increase awareness of the positive impacts that eSports has on society. The campaign aims to celebrate all things competitive gaming, including the players, tournaments, streams, content, as well as other areas that help to build up the industry.
World Esports Day is backed by the British Esports Association, as well as having further support from the Global Esports Federation, Singapore Esports Association and Twitch.
After raising money for Special Effect in last year's event, this year the selected charity is COVAX.
'COVID-19 Vaccines Global Access, abbreviated as COVAX, is a worldwide initiative aimed at access to COVID-19 vaccines directed by Gavi, the Vaccine Alliance, the Coalition for Epidemic Preparedness Innovations, and the World Health Organization.'
In light of the pandemic, British Esports decided it was best to support this charity in its journey to provide COVID-19 vaccinations to countries all around the world.
Funds raised will go straight to COVAX and allow more people globally to be protected amidst the current global situation.
There are several ways to get involved with #WorldEsportsDay, whether you are an individual or organisation.
Some of the many things to do include: hosting an event, running a stream, doing an educational piece or even just promoting esports through social media.
To give some inspiration, these are some of the activities completed last year:
- RAF vs student show matches
- Warzone Tournament
- Fundraising Stream
- Social Media Post
- Merchandise Promotion
World Esports day allows for organisations to let their creativity shine through and help to celebrate all of the positive aspects of esports with people from around the globe.
Download our activity deck:
British Esports has created a deck for individuals and organisations to gain more of an understanding about the day itself, as well as how they can get involved.
This deck outlines the processes behind things like donations to give you more of an understanding about what happens in a more detailed way.
The deck can be found here.
As well as the deck, there are also several assets and resources available to help get activities started, and for you to show your support for the campaign.
These include:
- Social media templates
- Streaming overlays
- Donation ticker
- High-quality logos
All of the World Esports Day assets provided have the space for individuals and organisations to include their own branding, whilst showing their support for the day.
If you have any questions about the day, or how to get involved, contact us through [email protected], alternatively make sure to check out the World Esports Day website.
Already have a plan for an activity? Fill out the form to let us know what you're doing to celebrate so we can help support. Remember to use the hashtag #WorldEsportsDay and let us know what you are doing to celebrate.
Official Site: https://worldesportsday.com/
Get ready for the biggest indie game event of the year: INDIE Live Expo Winter 2023. This online showcase will feature hundreds of indie games from Japan and around the...

The Xbox One, Microsoft's flagship gaming console, has been home to a diverse array of exclusive titles that have captivated gamers around the world. From epic adventures to...

From October 27th to 31st, you can support the mental health of the games industry by joining the Press Pause charity fundraiser. This event is organized by Safe In Our World...