Imperial eSports League and Williams Resolve Partner For SEASON 10
Published: Monday, October 18, 2021Tagged: eSports, Gaming

Williams Resolve announce a new partnership today with the Imperial Esports League (@ImperialLeague_) for its tenth season. Resolve want to recognise the value of grassroots communities to the success of esports, as it itself originated from the scene.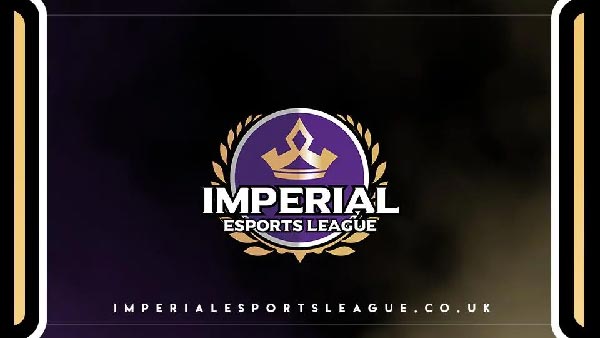 Jeff Simpkins, Resolve's Operation Director, said: "With our recent entrance to Rocket League, we want to show that we care about the wider community. Rather than just talk about it, we wanted to actively contribute to a community at the heart of the RL scene. A community that I know personally have also contributed to the development of talent in the space. We want to help provide unique and meaningful experiences as well as increasing the prize pool for entrants. The Imperial Esports League is a perfect fit for us, founded just over three years ago by a team of volunteers with bundles of energy and passion for Rocket League and the amazing community that has been built here."
Elliot Barham, Imperial Esports League's Director, said: "In terms of immediate changes, our new partnership with Williams Resolve is enabling us to go above and beyond what we've ever offered before in terms of engagement and incentives. Beyond this, we've found a powerful alliance in our values - a shared dedication to fairness, community, and creating opportunity has enabled us to build a strong foundation as partners. Moving forward, we have big plans to make the RLEsports scene bigger, better, and more inclusive for all who wish to be involved."
IEL also hosted an open tournament for the whole community on the 8th-10th of October with a £500 prize pool, which is over eight times more than their previous biggest tournament offering. There is also a PlayStation 5 to be won by one of their participants (who signs up before 23rd October) at the end of the season.
In its first inaugural season, the IEL had just 96 players. Today, it has grown to the biggest community league in Europe with 32 franchises, 512 players, and over 80 staff members. Each season takes place over the course of 14-16 weeks, with 3-5 weeks of pre-season during which players try out for franchises and each franchise builds its teams ready for the beginning of league play.
Each of the four skill tiers is then divided into two divisions of 16 teams each, with eight weeks of league play culminating in four weekends of playoffs over three weeks to determine the champions of each.
Sign-ups for the 10th IEL Season are open until the end of the league's week 6. If you'd like to join you can sign up on the IEL website.
Official Site: https://imperialesportsleague.co.uk/
Developer Nekki dropped the first gameplay trailer of SPINE, its upcoming gun fu action game, at the PC Gaming Show: Most Wanted. SPINE will let you unleash stylish and...

Sam & Max: The Devil's Playhouse, a remastered version for one of the last traditional adventure games Telltale made before hitting it big with The Walking Dead, is...

Articy Software has launched articy:draft X (@articydraft), the newest version of the articy:draft software series that has been used to create games such as Broken Roads,...
Average Score: 4




Votes: 1