Splitgate Custom Game Mode Update & New Season Incoming
Published: Monday, November 08, 2021Tagged: Free, Gaming, ID@Xbox, Windows, Xbox DLC, Xbox Live, Xbox One, Xbox One X, Xbox Series X|S, Xbox Store

Creators of the summer smash hit Splitgate (@Splitgate) revealed a major update to the online portal shooter as they rolled out a custom game option that allows players far more control over what kind of matches they want to play. Check out this brand-new video discussing all the changes found in the new update!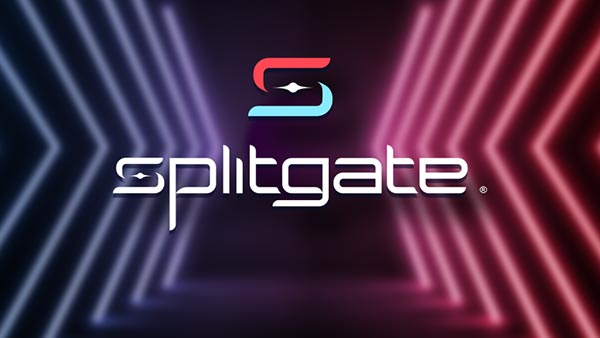 Splitgate: Arena Warfare is a free-to-play sci-fi multiplayer shooter that combines the strategic elements of portals with the explosive gameplay of a first person shooter. Built in Unreal Engine 4 and powered through Steam, you can play with friends online or versus the AI. It supports up to 10 players and is revolutionizing the fps genre with the unique movement and flanking abilities that players can pull off through portals. Often described as "Halo meets Portal," it is easy to learn, but difficult to master with an incredibly high skill cap, making it the perfect game for e-sports.
Alongside this new feature, fans will notice a facelift to the UI for selecting maps and game modes, making it easier to scroll through present and saved game modes.
In the custom games mode currently, players can create their own game modes and play with friends. Today's update grants them the ability to define their own team traits, setting up the possibility for wildly mixed asynchronous matches. For example, Team A could have supercharged health but be unable to use portals and Team B could have far less health but they have use of portals and heavier weaponry. This is the first step of many planned updates in the custom games feature set for fans.
The possibilities are many, and with the update players are able to save their custom game modes and load them again later (prior to this update, players would have to manually change every custom setting every time). Additionally, there will be custom game presets for fans looking to set up a match in a faster, more streamlined way.
Another important element to today's update is the news that fans have until November 30 to complete their battle pass for Season 0, which launched late summer during Splitgate's meteoric rise in popularity after its debut in open beta on consoles. A new season will begin December 1, and details for that are coming soon. However: The new December season will not herald Splitgate 1.0 but will be a preseason refresh with all-new content and a battle pass as the team works toward the official 1.0 launch, currently set for 2022.
One of the defining games of summer 2021, Splitgate exploded onto PCs and consoles as the game hit open beta across all platforms in July. With more than 15 million downloads, the unique portal shooter features 20+ available maps, hundreds of exclusive weapon skins, armor skins, banners, jetpacks and more with premium DLCs, a battle pass and more.
Fans can download and jump into Season 0 right now, completely for free.

For future Xbox news & rumors, follow @XONEHQ on Twitter, like us on Facebook, subscribe to us on YouTube, install the free Xbox app for android, and stay tuned for the best new and upcoming Xbox games for 2020, 2021, screenshots, Xbox achievements, and Video Game Trailers.
Xbox Store: here