Little Devil Inside: A Game for Chasing Down Monsters
Published: Tuesday, November 16, 2021Tagged: Gaming

Little Devil Inside is a stunning action-adventure by independent developer Neostream Interactive set in a Victorian-like era where demons, monsters, and other enigmatic lifeforms DO exist. A professor at the local university hires you to assist in the research, investigation, and analysis of paranormal events that are frequently reported but rarely recognized as severe threats.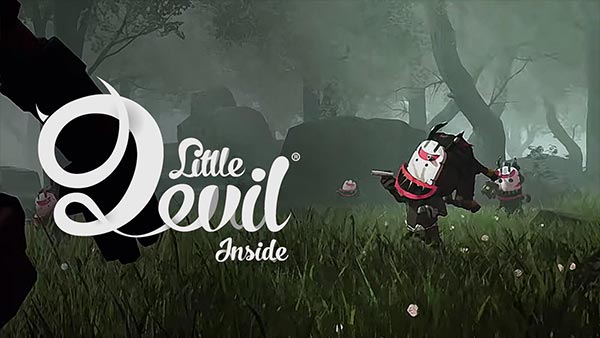 Explore a world where industrial developments are well underway by embarking on daring and dangerous missions, completing side quests, encountering unexpected events, and roaming and exploring a world where industrial advancements are well underway. Make every effort to stay alive and complete your tasks. No wonder it was on the list of highly anticipated games of 2021, although the release date has since been pushed back until next year.
Gameplay
During Sony's recent State of Play conference, over five minutes of Little Devil Inside gameplay was revealed, focused on the world map, traveling between missions, and the unexpected encounters and problems Billy will face as he tries to collect relics for the professor. The tilt-shift globe map is a dynamic, miniature-like representation of the planet. Little figures that move in real-time depict characters and vehicles. There will be interactions and challenges along the route while in world view.
Even though the game is an action-adventure RPG with survival features, developer Neostream Interactive has consistently stated that the game is about going on a mission and surviving during the process, not about how long you can survive in a given setting. The world map preview reaffirmed this objective, exhibiting a lack of speedy transit favoring various ways of transportation. The train is the quickest mode of transportation on the map, although other modes of transportation, such as cars, will also be available. Perhaps you'd like to accompany a reluctant mule over a snowy mountain?
The rest of the trailer provides a more relaxed look at the game's various environments. Billy fishes off a sea buoy, cooks a quick dinner in a sandy desert, tries to persuade his steed to follow him up an icy mountain, and tangles with a sentient furnace in a train tunnel near a misty woodland after wandering around the plains surrounding Cornfield Station. A lot is going on here, and it's all quite appealing.
Design
Neostream, which is making its debut with Little Devil Inside, argues that, at least visually, minimalism is fundamental to the game's design. There was a time, according to Neostream's John Choi, when there was little to go on before buying a game at your local game shop, except for a bit of cover art. Characters and the world were often all that was shown on the cover art, yet it somehow encouraged the user to imagine the game in their head. We wanted to capture this vintage feeling with Little Devil Inside. Therefore minimalism was our crucial design philosophy.
All of life's biggest adventures begin in the imagination. From there, an idea, an instinct, or an imagined objective flows into the world around you, coloring it to match. And this specific experience, imagined by creative director Kody Lee many years ago, wonderfully portrays that reality. It covers filthy swamps and enormous deserts, murky ocean depths and frigid rocky heights, misty woodlands, and cold tundras that crack and reverberate underfoot in a curious – but not a magical – environment.
However, its authors go to great lengths to clarify that this partially open environment is relatively compact. We didn't set out to build an epic game, and we still don't believe it is, compared to many triple-A games out there," Lee explains. Instead, Little Devil Inside's vast and incredible array of settings invites an active imagination to run wild.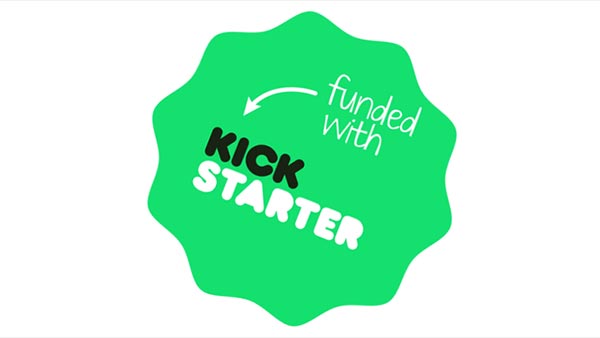 Kickstarter campaign
Neostream launched a Kickstarter campaign for the game in 2015, intending to raise funds for a unique RPG journey. According to the description, this game isn't only about killing arch-demons and rescuing the world. Still, there's plenty of that going on, with all kinds of monsters ranging from giant grinning cats to deer-headed spirits, yetis to cockatrices, Kraken, and dragons. This is a game about people with unique jobs, such as hunting monsters, and what happens in their daily lives.
The concept drew the attention of almost 5,000 Kickstarter backers – and, quite unexpectedly, for Neostream, Sony, who contacted them shortly after the campaign ended. They were stunned, according to Choi, to the point where they believed it was too soon to commit. However, when rumors about next-generation consoles started to surface, they got a harder tap at the door. They realized it was time to accept the company's offer of assistance. The deal was finalized just before the next-gen consoles unveiling event in June of last year. According to Neostream, Sony's help has been vital to a new team that is still on its way. But the minimalist design guiding star has also done brilliantly for Little Devil Inside.
Chimera Entertainment confirmed that Strategy 4X title, Songs of Silence, will release in Spring 2024. The game will be released first on PC, with console versions...

Developer Nekki dropped the first gameplay trailer of SPINE, its upcoming gun fu action game, at the PC Gaming Show: Most Wanted. SPINE will let you unleash stylish and...

Sam & Max: The Devil's Playhouse, a remastered version for one of the last traditional adventure games Telltale made before hitting it big with The Walking Dead, is...