Unreal Engine 4 is Now Free for All Game Developers
Published: Tuesday, March 03, 2015Tagged: Gaming, ID@Xbox, Xbox One,

Epic Games has just announced that their world-renowned "Unreal Engine 4" is now available to everyone for free, and all future updates will be free. The free version of Unreal Engine 4 is not a trial or sample edition, it's the full version.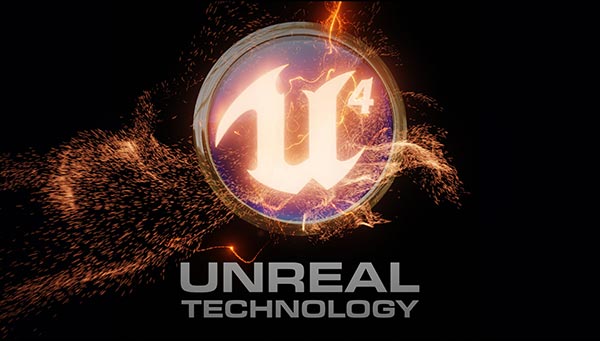 Anyone can download the engine and use it for everything from game development, education, architecture, and visualization to VR, film and animation. When shipping a game or application, developers pay a 5% royalty on gross revenue after the first $3,000 per product, per quarter. Epic succeeds only when creators succeed.
This is the complete technology Epic uses to build their own games. Unreal Engine 4 scales from indie projects to high-end blockbusters; it supports major platforms; and, it includes 100% of the C++ source code. Epic's goal is to give developers everything, so they can do anything and be in control of their own schedule and their own destiny. Whatever is required to build and ship a game can be found in UE4, sourced in the Marketplace, or built and shared it with others.
Epic's founder and CEO Tim Sweeney elaborates on the
Unreal Engine blog
:
"In early 2014, we took the step of making Unreal Engine 4 available to everyone by subscription for $19 per month. We put all of our source code online, available to all who signed up. We flipped the switch and crossed our fingers.
The past year has been a whirlwind for everyone at Epic Games. Our community has grown massively. The quality and variety of creative work being done has been breathtaking. When we asked people to submit their projects to be shown this year at GDC, we had the challenge of picking just eight from over 100 finalists that were all good enough to show.
The state of Unreal is strong, and we've realized that as we take away barriers, more people are able to fulfill their creative visions and shape the future of the medium we love. That's why we're taking away the last barrier to entry, and going free.
In Epic's 25 years as an independent company, we have seen no time of greater opportunity for developers than today. Whatever your development aspirations, Epic stands with you, both as a technology provider, and as a fellow game developer counting on UE4 to power our own games."
Read the full blog post here:
www.unrealengine.com/blog/ue4-is-free
It's no surprise that the console wars are already heating up somewhat - despite the disruptions amongst the global pandemic the holiday season is still quickly approaching...

The June 2020 Xbox One Update is now available and includes improvements for your digital game library, verified Official Clubs and more.Let's find out what's new in the June...

The Xbox Series X is fast approaching with a release for this Holiday season. Microsoft has already lined up dozens of video games for its next-gen and current-gen console....