The Top 5 Best and Worst Xbox Games
Published: Tuesday, December 28, 2021Tagged: Gaming

Every platform has its best and worst games, that is just the nature of the game industry. Even for online games and casino games, there will be some which stand out for years such as pragmatic games in the casino industry or PAC-man for online games in general. Online casino games offer simplicity as it does not require players to download or install anything. It's a quick and fun getaway that everyone can enjoy using mobile phones or PCs anytime and anywhere, plus the added bonus of winning some money if you are skillful and lucky.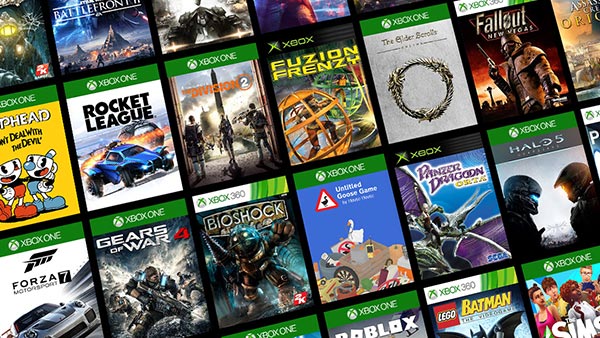 Video games have been around for a very long time and over the years, they've grown to become one of the most popular forms of entertainment out there. With so many different types of video games on the market today, it can be difficult for someone to know where to start or what type of game is best suited for them. That's why we put together this list outlining five of the top video games as well as five you should avoid at all costs.
The Top 5 Best Xbox Games
The Witcher 3: Wild Hunt
The Witcher 3 was released in May 2015 and has received critical acclaim from numerous sources including Game Informer magazine who dubbed it "the greatest RPG ever made". Even though the game does contain violence that would be suited for mature audiences, there are oly a little scenes of nudity or sexual situations to be found in the game.
Fallout 4
Released November 10th, 2015, Fallout 4 was another huge hit with critics as well as gamers. Some sources stated that, "the world, exploration, crafting, atmosphere and story of Fallout 4 are all key parts of this hugely successful sandbox role-playing game." However, like The Witcher 3: Wild Hunt, due to the mature subject matter that would be considered inappropriate for younger audiences; we recommend Fallout 4 is only played by those 18 years of age or older.
Gears of War 4
Gears of War 4 was one of the most anticipated games of 2016 and did not disappoint. The Coalition studio made a game that we as fans want to play, and it definitely shines through in the final product. The game has an age rating of M for Mature and with good reason; it contains intense violence and gore.
Halo 5: Guardians
Another title from 343 Industries, Halo 5: Guardians is the most recent installment in the Halo franchise. Released on October 27th, 2015, the game was praised by many for its multiplayer modes and graphics.
Rocket League
Developed and published by Psyonix, Rocket League is a physics-based soccer video game that was released for the PS4 and PC on July 7th, 2015. It has been dubbed as one of the best multiplayer games in years by many, and Psyonix has created one of the most delightfully chaotic games ever made.
The Top 5 Worst Xbox Games
Ghostbusters
Ghostbusters was released on July 12th, 2016 for the Xbox One and PS4. The game takes place after the events of the movie with players taking on the role of a rookie who is tasked to help capture ghosts before they escape into New York City. Critics found several glitches in the game which caused distracting frame-rate drops during gameplay.
Fighter Within
Fighter Within was released on November 22nd, 2013 for the Xbox One. The game features full body motion control which allows gamers to change their fighter's attack by performing different moves in real life. Most critics found that the Kinect 2.0 sensors did not recognize player movements accurately and left them frustrated with gameplay.
Tony Hawk's Pro Skater 5
Tony Hawk's Pro Skater 5 was released on September 29th, 2015 for the Xbox One and PS4. The game follows the same skateboarding formula as previous games in the series but reviewers found that it had several technical issues including bugs, poor controls, clipping problems, and glitches.
Road Rage
Road Rage was released on October 14th, 2017 for the Xbox One. This game is set in a post-apocalyptic version of Australia where gamers drive around beating up other players. Unfortunately, not only were the graphics subpar but many players experienced lag issues during gameplay making it difficult to play online.
Super Dungeon Bros
Super Dungeon Bros was released on November 1st, 2016 for the Xbox One and PS4. The game is a dungeon crawler with multiplayer options allowing up to four players to play on each adventure. Unfortunately, the game did not meet expectations; IGN gave it 5/10 saying that "Super Dungeon Bros doesn't understand what makes these games fun."
So there you have it, the top 5 best and worst Xbox games according to critics. The critics of these games are coming from some of the most well-known and respected review sites, so if you're looking for some guidance on what games to play or avoid, this is a great place to start.
Which Xbox games do you think should have made the list and in which category? Let us know in the comments below!
Though most people think of PC games when the word "esports" is mentioned, not many people realize how popular console esports games are getting. As time passes, the...

Xbox (@Xbox) and Trapstar (@TrapstarLondon), the legendary streetwear brand, celebrated their epic collaboration at a unique launch event at the Tate Modern in London. The...

PAX East (@pax) will return to the Boston Convention and Exhibition Center (BCEC) from March 21 to March 24, 2024, to mark the 20th anniversary of PAX. You can get badges for...
Average Score: 2


Votes: 1