Turn-based RPG Rise of the Third Power arrives February 10th on Xbox One, PS4, Switch & Steam
Published: Friday, January 14, 2022Tagged: Gaming, Windows, Xbox One, Xbox One X, Xbox Series X|S, Xbox Store

Dangen Entertainment (@Dangen_Ent) and Stegosoft Games (@StegosoftGames) announced that their turn-based RPG Rise of the Third Power will be launching February 10th for Xbox One, PlayStation 4, Nintendo Switch and PC via Steam.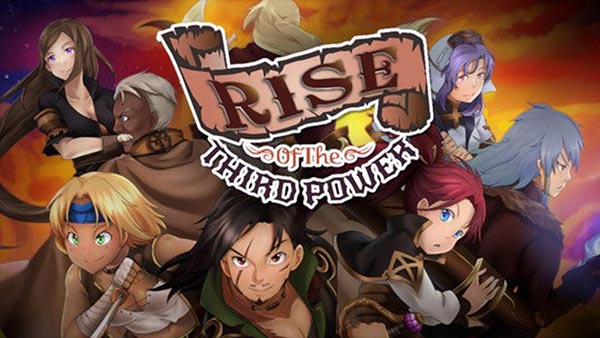 Rise of the Third Power is a retro-themed, console-style roleplaying game, loosely based on the political climate of Europe in the late 1930's. The story takes place in the land of Rin during the height of the Age of Sail, following the events that would lead to the greatest war in human history.
"1587, 2A - 15 years have passed since the guns of the Great War at last fell silent. The conflict rocked the world, leaving half a generation of men and women lying dead on the battlefield. Of the many players that had acted on the world stage, only two remained: the kingdom of Cirinthia and the ancient Republic of Tariq.
In time, Dimitri Noraskov, a hero to the defeated Kingdom of Arkadya, rose from the ashes. He saw his king as a coward for surrendering, and a traitor for submitting to the Treaty of Evenheart. So did the people. They supported Noraskov when he overthrew the king. They supported him as he reclaimed the lands that had been stripped of them. And they supported him as he raised an army. Noraskov had theorized that the nations of the world were still too worn by the Great War to enforce the terms of the Treaty. Thus far, his gambit has proven successful.
The Arkadyan Empire shows no signs of curbing its aggression. It is feared by many that a reprise of the Great War, that at one time could have been prevented, is now all but inevitable. But there are those that believe it can yet be stopped..."
Rise of the Third Power will be available for consoles and PC on February 10, 2022, and is now available to pre-order on the Microsoft Store for $19.99.

Microsoft Store: here
Rise of the Third Power Achievements
Latest Rise of the Third Power News & Rumors
Retro-themed, console-style role playing game, Rise Of The Third Power, is available today for Xbox One, Xbox Series X|S, PlayStation 4, PlayStation 5, Nintendo Switch and...
Rate This Article
Average Score: 4




Votes: 2