Best Casino Games on Xbox Coming in 2022
Published: Monday, January 31, 2022Tagged: Gaming

Xbox is one of the biggest providers of video games in the world today. The brand was introduced in the United States in 2001. It currently has various games, an Xbox network, five video game consoles, and a streaming service. Microsoft owns the brand, and they have a variety of games that you can play.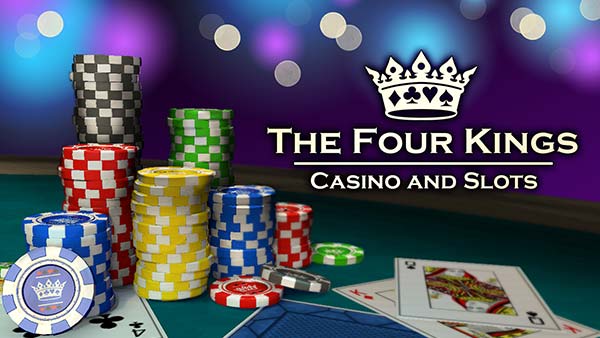 Recent developments in the gambling industry which make online gambling possible have further reached a point where casino games can be played using an Xbox console. At BestCasinoPlay, we recognize that only credible places can offer a lot of favored casino games such as Poker, Roulette, Blackjack, and Slots.
In the US, one of the fastest-growing aspects of the entertainment industry is video games. As pointed out on Statista, the largest age group of people who play video games in the US are between the ages of 35 and 44 years old, and in 2016, online gamers numbered about 53.6 million people.
Best Casino Games on Xbox Coming in 2022
The Four Kings Casino and Slots
This is one of the best casino games that can be found on Xbox in 2022. It is a virtual 3D casino that allows gamers to play several casino games and interact at any point in time. It is a simulated casino in which players can create an avatar to represent them as they play on tables.
Although there is no way to bet real money, there are awards and bonuses for winners within the game to customize their avatars for free. Some of the games that users can play include video poker, craps, bingo, and Baccarat.
Prominence Poker
This is another casino game that can be played using the Xbox console. It appears so real that it gives the feeling of playing in an actual casino. In the game, Poker originated from a violent environment – a setting known as Prominence Town – that is known to be entirely dominated by criminals (mostly gangsters) before it earns a reputation in the land of luxury.
In the game, players can customize their avatars to have different features and clothes to wear. There is a multiplayer option and the option to play against artificial intelligence (AI).
Super Blackjack Battle II Turbo
The graphics of the Super Blackjack Battle II Turbo on Xbox is both detailed and overt to ensure that you get a thrilling gaming experience. The game is designed to simulate a blackjack tournament, and the player who has the largest stack of chips at the end of the first round of the game wins. Every gamer is free to challenge the dealer within the game.
The various games of blackjack lets players select avatars with characteristics that are similar to the characters in classic Street Fighter. The tournament design of the Super Blackjack Battle II Turbo adds a certain spice to the game.
Conclusion
The days when consoles did not have a wide range of game options are long gone. The games outlined in this article are not the only casino games on Xbox; other games such as Casino Nights, Red Dead Redemption, and Pure Hold'em are also great.
Advancement in technology has brought significant development to the industry of games. Because of that, gamers don't have to find a physical casino before they can get to enjoy their preferred game options. The thrill and fun associated with playing casino games can be gotten at home without going outside.
Author's Bio
Rachel Martin is a content writer with years of experience writing reviews and articles related to casinos and video games. She has worked for various websites, and usually adds helpful tips based on her personal playing experience. In her free time, she enjoys learning about traveling, and cooking, among other things.
Media and Games Invest SE, a leading Ad-Software-Platform with proprietary first-party games content, today announced that the Group has unlocked previously untapped games...

As more and more people are starting to play Destiny 2, the time has come for players to get organized. Nobody wants to spend hours on end trying to figure out what the game...

Sustainable Swedish publisher Kinda Brave, announced that it is working closely in partnership with three development studios Ember Trail, Dinomite Games and TIC TEK TOE. ...