April 2015 Xbox One System Update Improves Party Chat, Game Hub and Notifications
Published: Monday, March 23, 2015Tagged: System Update, Xbox Live, Xbox One,

The April 2015 Xbox One system update improves Achievement notifications, party chat and the Game Hub system. Check out the complete list of updates coming to Xbox One this April!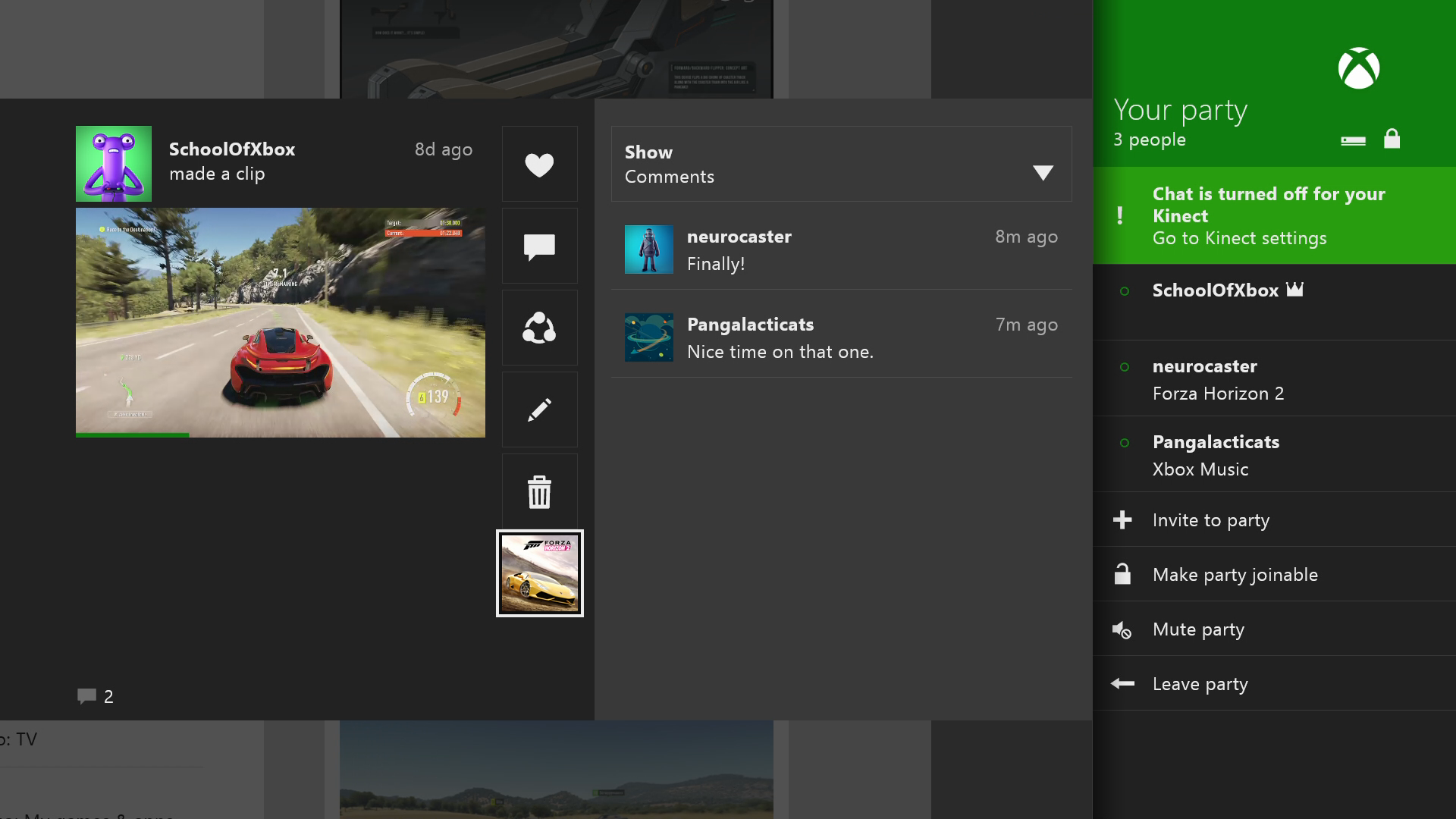 Larry Hryb, Xbox Live's Major Nelson and Richard Irving from the Xbox engineering team walk through the updates in April for Xbox One. New features include voice messages, new achievement notifications, new Party Chat updates and more.
Party chat improvements – Party chat is being improved with troubleshooting guidance for Xbox One owners. The Party App will help you get your microphone enabled and show you when privacy settings or networking issues are blocking communication with particular party members.
Game hub links – Members can more easily discover game hub content from activity feed items. You'll see activity feed items when any of your friends follow a game, and you'll also be able to get back to a game's hub from activity feed posts related to the game – including feed items about the game's achievements, game clips and screenshots. Finally, we've added a link to game hubs from the game's page in the achievements app.
Achievement notifications – With this preview release, you'll also see the achievement's description in the notification so you know what you did to earn this achievement without having to open the achievements app. If you do choose to open up the notification to see the achievement details, we've also made some performance improvements to make loading the achievements app from a notification faster.
The latest system update is now available for all Xbox One Preview program members and will be available early next month for everyone else.
Xbox One Preview Program: here

It's no surprise that the console wars are already heating up somewhat - despite the disruptions amongst the global pandemic the holiday season is still quickly approaching...

The June 2020 Xbox One Update is now available and includes improvements for your digital game library, verified Official Clubs and more.Let's find out what's new in the June...

The Xbox Series X is fast approaching with a release for this Holiday season. Microsoft has already lined up dozens of video games for its next-gen and current-gen console....
Average Score: 4.5





Votes: 2