Microsoft: Developers Can Self-Publish on Xbox One
Published: Wednesday, July 24, 2013Tagged: Gaming, Xbox Hardware, Homebrew, Xbox One,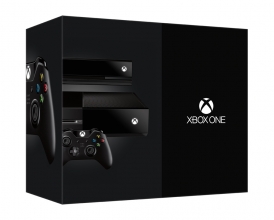 Major Nelson confirmed today that the next generation Xbox One console, scheduled for release this November, will allow independent game developers to self-publish their own Indie games.

Here's what Microsoft Mac Whitten had to say:

Our vision is that every person can be a creator. That every Xbox One can be used for development. That every game and experience can take advantage of all of the features of Xbox One and Xbox LIVE. This means self-publishing. This means Kinect, the cloud, achievements. This means great discoverability on Xbox LIVE.

Marc has also clarified to IGN just recently that not all of these features will be available at launch (including the ability to use any console as a dev kit), but the goal is to make the process have "as low of a barrier to entry as possible" for independent developers.

Microsoft will be revealing further details on the program and the timeline at Gamescom this August. Until then, browse through all of XboxONE-HQ's info on Microsoft's upcoming next generation Xbox One Console including: Xbox One Video Games & Release Dates, Xbox One Screenshots, Xbox One Game Trailers and the latest Xbox One News via the games database.
New Game+ Expo (NGPX), a collaborative initiative of 14 video game publishers based in North America and Japan, will host a digital presentation featuring dozens of games...

Gambling online is becoming more popular than traditional casino betting. In fact, it is considered one of the most promising and successful businesses around the globe. The...

A lot of people are wondering why some get hooked in playing online games. Most think that it is just for the entertainment that people spend hours on end just to play games....
Average Score: 4.5





Votes: 4