Microsoft: Developers Can Self-Publish on Xbox One
Published: Wednesday, July 24, 2013Tagged: Gaming, Xbox Hardware, Homebrew, Xbox One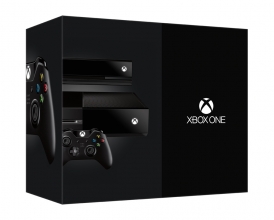 Major Nelson confirmed today that the next generation Xbox One console, scheduled for release this November, will allow independent game developers to self-publish their own Indie games.

Here's what Microsoft Mac Whitten had to say:

Our vision is that every person can be a creator. That every Xbox One can be used for development. That every game and experience can take advantage of all of the features of Xbox One and Xbox LIVE. This means self-publishing. This means Kinect, the cloud, achievements. This means great discoverability on Xbox LIVE.

Marc has also clarified to IGN just recently that not all of these features will be available at launch (including the ability to use any console as a dev kit), but the goal is to make the process have "as low of a barrier to entry as possible" for independent developers.

Microsoft will be revealing further details on the program and the timeline at Gamescom this August. Until then, browse through all of XboxONE-HQ's info on Microsoft's upcoming next generation Xbox One Console including: Xbox One Video Games & Release Dates, Xbox One Screenshots, Xbox One Game Trailers and the latest Xbox One News via the games database.
This Friday, October 7, some of the biggest names from the worldwide games industry, including the likes of Xbox, Supercell and EA, are uniting behind SpecialEffect, the...

Jörg Tittel, writer-director of the highly anticipated console, VR and PC game The Last Worker, announced a collaboration with one of the greatest and most influential...

Firestoke and developer Sunna Entertainment announced that they'll be bringing 2D run 'n' gun platformer Planet Cube: Edge to consoles and Steam in early 2023. Check...
Average Score: 4.5





Votes: 4