VanillaBeast: Ace in the Hole Kickstarter Campaign Is Live!
Published: Friday, March 18, 2022Tagged: Gaming, ID@Xbox, Windows, Xbox One, Xbox One X, Xbox Series X|S

If you've ever found yourself wondering "what do golf champions, camp counselors, and a Vegas vacation with some of adult entertainment's most recognizable stars have in common" then you've evidently read our top-secret planning documents and know the answer anyway. For everyone else, these are just a few of the bodacious backer rewards Vanilla Gaming Company has in store for backers in its just-launched VanillaBeast: Ace In The Hole Kickstarter campaign – and it's just the tip.
Inspired by the games that shaped your childhood – and the movies your parents never let you watch – VanillaBeast is a raucous retro adventure following stylish agent Vanilla as he foils a dastardly villain and rescues the town's leading ladies. We know, we know: A spy operation - in this economy? Pulling this kind of operation off takes money, but Vanilla knows how to play nice and give his friends something in return.
At the $40 backer tier, you get the gift that keeps on giving. No, not a Jelly of the Month membership. It's even better: Access to the VanillaBeast alpha and beta builds, a chance to play some of the game's arcade-style levels once the campaign is funded and have your feedback help shape the game.
Other backer rewards include getting your name on a headstone in the open world and even helping create a boxer in your likeness to go mano-a-mano with Tike Myson in VanillaBeast's Punch-Out! inspired boxing level (no special ear guard required!) Get literally drawn into the game with your own special achievement attached, take an NPC role that plays a key part in Vanilla's adventure, and create your own surfing trick a la T & C Surf Design.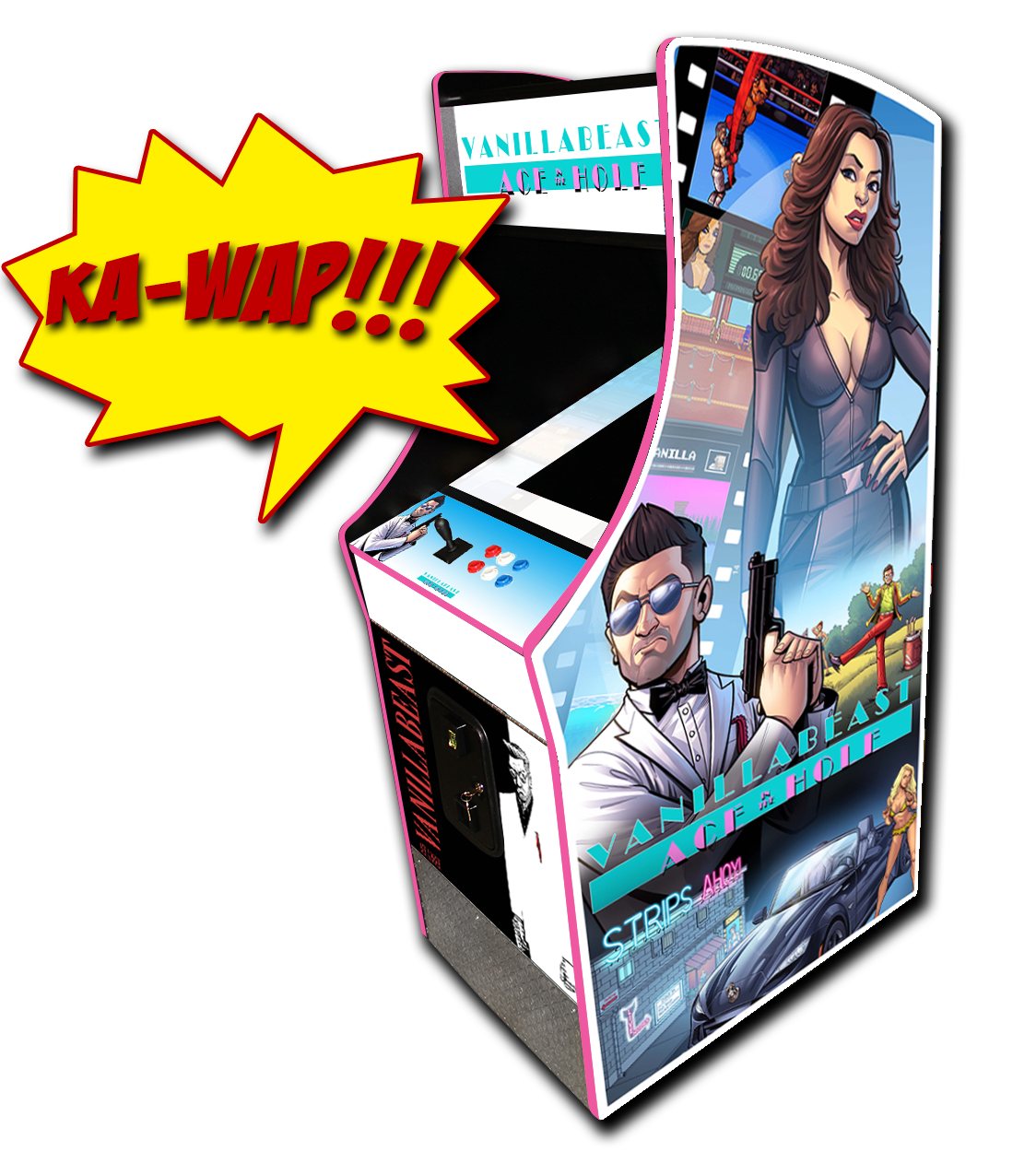 At higher tiers, there's even a sexy classic arcade cabinet up for grabs and an all-expenses-paid visit to Las Vegas for dinner and chill time with the VanillaBeast devs and an all-star cast of adult film stars including Jewel De'Nyle, Kasey Storm, Eva Notty, Anna Claire Clouds, and Coralyn Jewel***.
VanillaBeast: Ace in the Hole is expected to launch for PC and consoles in Q4 2023.
For all things Xbox, follow @XONEHQ on Twitter, like us on Facebook, subscribe to us on YouTube, install the free Xbox app for android, and stay up-to-date with the best new and upcoming Xbox games for 2022, screenshots, news & rumors, achievements, and Xbox game trailers.
Publisher Modus Games (@Modus_Games) showcased an explosive new gameplay video for the upcoming action title Soulstice, which is now available to pre-order from select...

Media and Games Invest SE, a leading Ad-Software-Platform with proprietary first-party games content, today announced that the Group has unlocked previously untapped games...

As more and more people are starting to play Destiny 2, the time has come for players to get organized. Nobody wants to spend hours on end trying to figure out what the game...
Average Score: 4




Votes: 1