Aksys Games Announce Updated Release Dates, Platforms and Features at NGPX 2022
Published: Tuesday, April 05, 2022Tagged: Gaming, ID@Xbox, Industry, Xbox One, Xbox Series X|S, Xbox Store

Aksys Games (@aksysgames) announced a major new upcoming visual novel and updated release dates, platforms and features for other popular titles.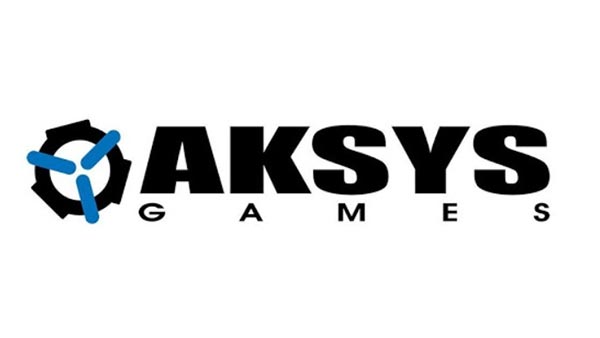 Announcements from Aksys Games include:
Jack Jeanne
Platform: Nintendo Switch | Release Date: 2023
Kisa is about to give up her dream of becoming an actor when she is given the opportunity to attend the prestigious All Boys Drama School that she has always admired. She is granted admission with two conditions: be chosen as the lead in the final performance and hide her identity as a girl! Competition at the school is fierce and the rivalry is real! Will Kisa be able to forge powerful bonds with her all-male classmates while competing against them? Will she be cast in the lead role in the final performance at the end of the year all while keeping her secret?
Platform: Xbox Series X|S, Xbox One | Release Date: April 28, 2022
London, 1999. Criminal organizations are taking residence inside of the abandoned structures throughout the city. Team up and storm the skyscraper in this gang-busting, name-taking, explosive shooter. Take down London gangsters, turning the weapons of the fallen into your personal arsenal. Man by man, floor by floor, quell the enemy onslaught. Whatever it takes! The Xbox exclusive version features an entirely new and exclusive Challenge mode which offers a brand-new way of playing RICO London, either solo or in co-op mode, as well as new prototype weapons.
Horgihugh and Friends
Platform: Nintendo Switch | Release Date: June 16, 2022
At the end of a brutal war, countries dismantled their weapons. When the Gozareans attack, two pilots realize their trusty vintage fighter planes are the only means of combating the alien's powerful technologies. Hugh & Figaro are the world's last wings of hope. This horizontal side-scrolling shooter features vibrant retro graphics with artwork by Kou (Mega Man 2X, Shantae) and music by Motoaki Furukawa (Gradius II, Metal Gear, Policenauts).
Undernauts: Labyrinth of Yomi
Platform: PlayStation 5 | Release Date: Summer 2022
Tokyo. 1979. When a massive, mysterious structure suddenly rises from the ground, the government sends a team to investigate. You have been selected to join an elite group of underground explorers employed by Cassandra Company. Unfortunately, you are not the only one searching these caverns. Terrifying monsters lurk in the shadows. Dangerous criminals hunt for resources. Large numbers of people are missing. The test of your survival skills begins now...
Streamed live at 8:00am PDT on Twitch, the presentation in its entirety, including stream VODs, will be uploaded to the official NGPX YouTube channel.
To keep up to date, follow @XONEHQ on Twitter, like us on Facebook, subscribe to us on YouTube, install the free Xbox app for android, and stay tuned!
Official Site: aksysgames.com
Most Recent Trailers for RICO London
Latest RICO London News & Rumors
Aksys Games confirmed that RICO London is now available for digital download in North America on Xbox One and Xbox Series X|S. New version features exclusive weapons and...

Aksys Games has confirmed that their explosive co-op shooter RICO London, the follow up to Ground Shatter's stylized, cell-shaded, Rogue-like buddy cop shooter, for...

Aksys Games has confirmd that RICO London, the follow up to Ground Shatter's stylized, cell-shaded, Rogue-like buddy cop shooter, will be released in June on Xbox One, Xbox...