Spellcrafting Metroidvania game RIN: The Last Child announced for Xbox, PlayStation. Switch and PC
Published: Wednesday, April 27, 2022Tagged: Gaming,

[email protected]

, Windows, Xbox One, Xbox One X, Xbox Series X|S

Space Fox Games announced that their spellcrafting Metroidvania game RIN will be released on Xbox, PlayStation, Switch, and PC in September 2022.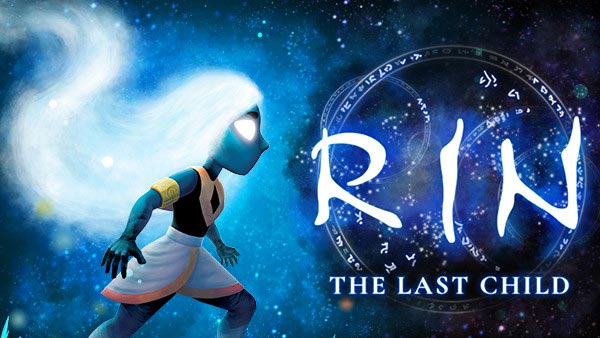 RIN: The Last Child - a fairytale Metroidvania with a unique spellcrafting system. RIN is a dark Metroidvania, in which you'll rediscover your magic, create spells and enchant them to create stronger and more effective spell variants. You'll explore vast mythical lands as you uncover secrets hidden behind the Aspects of Magic.
In the game, you play as the title character - Rin, the demigoddess - who has been brought to life by the Teller and burdened with the mission of saving a mystical dying world. Rin, powerless at the start, is forced to search for them in chaotic lands. Thanks to the regained power of Aspects, she can create and improve magic spells, which she can use, among other things, to attack or defend against monsters roaming around.Discovering the surrounding world brings her closer to learning the truth about the Creator and other Children, the causes and disastrous consequences of their actions. Although Rin has no control over the tragic events of the past, she can use her only gift - free will - to decide the future fate of the whole land.
The game has dark fairytale graphics, in which each land has its unique character and corresponds to its Aspects: Life, Time, Void, Space, and Matter. The game is a true Metroidvania, in which exploration meets crafting. Thanks to the complex system of spell-crafting and enchanting no playthrough is the same.
RIN launches simultaenously for Xbox, PlayStation, Switch and PC this September.
APICO, the delightful sim that lets you create and manage your own apiary, is buzzing its way to the Xbox One and Series S|X, thanks to Whitethorn Digital (@WhiteThornGames)...

The biannual live digital showcase INDIE Live Expo 2023 (@INDIELiveExpoEN) has reached more than 84 million total views since its launch in 2020. The May event alone...

You can find casino games that are adaptable and playable on Xbox consoles making the activity more enjoyable. With multiple online casinos, these Xbox versions elevate your...