Soulstice Brings Visceral, Dual-Character Combat to Xbox Series X|S, PS5, & PC This Year
Published: Monday, May 16, 2022Tagged: Gaming, ID@Xbox, Windows, Xbox Series X|S

Publisher Modus Games (@Modus_Games) showcased an explosive new gameplay video for the upcoming action title Soulstice, which is now available to pre-order from select retailers ahead of its release later this year on Xbox Series X|S, PlayStation 5, and PC.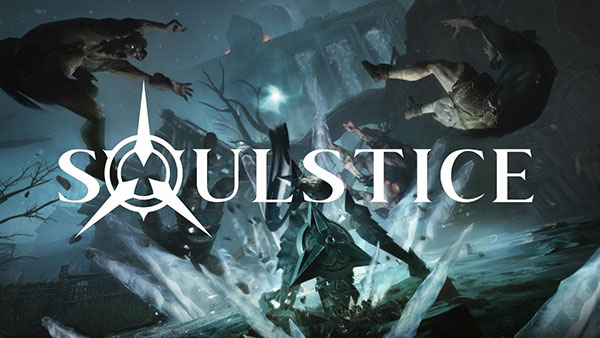 Briar and Lute are two sisters who have been reborn as a Chimera. The transformation has granted Briar superhuman strength and resilience, while Lute, who was sacrificed in order to bind her soul to her sister's, has become a ghost with mystical powers. Voiced by Stefanie Joosten (Metal Gear Solid 5), Briar and Lute are sent on a mission to reclaim a city in ruins that has been ravaged by the Wraiths, only to discover that the Order they belong to has a far more complex plan in mind. Explore a dark world brimming with hidden mysteries, master a diverse combat system, and inhabit the dual forces of two sisters in a coming-of-age fantasy story with fast-paced action, vicious enemies, and spectacular boss fights.

The new combat-focused video demonstrates how sisters Briar and Lute work in unison, using an array of destructive weapons and otherworldly powers to overcome their enemies and save the city of Ilden.

Get your first look at the upcoming game with the brand new trailer.
Pre-orders for the physical Deluxe Edition of Soulstice open today. The Deluxe Edition includes an extensive digital artbook, a riveting digital soundtrack, and the Ashen Blade Item Pack, which is filled with powerful consumables and currency to equip Briar and Lute with valuable resources for the dangerous journey they face.

From Italian developer Reply Game Studios, Soulstice invites players to uncover the dark truth of the Chimera, a hybrid warrior born of two souls. Voiced by Stefanie Joosten (Metal Gear Solid V), Briar and Lute are sisters who have been reborn as Chimera, and they are the only ones who can oppose the Wraiths, vile and ravenous beings that have come pouring into this world from the other side of the Veil. Only by mastering the abilities of both characters will players be able to unlock their full potential as Chimera and put an end to the invasion before it's too late.
The striking, fantasy-inspired world of Soulstice will transport players to places filled with danger and beauty. Thanks to a diverse, combo-based combat system supported by a multitude of weapons and customization options, Briar and Lute will have a near-endless array of stylish and creative ways to dispatch their enemies as they explore a city in ruin. However, as the duo fight to reach the Tear in the Sky above Ilden, their challenges will become greater and their surroundings more hostile and twisted.
To learn more about Soulstice, visit the game's website at @ReplyGameStudio on Twitter.
Offical Site: https://soulsticegame.com/
Pre-order: https://store.maximumgames.com/products/soulstice-deluxe-edition

Most Recent Trailers for Soulstice
Latest Soulstice News & Rumors
Italian Interactive Digital Entertainment Association (@IIDEAssociation), Italy's video game trade body, has announced the finalists of this year's prestigious Italian...
Rate This Article
Average Score: 4.66





Votes: 3