4 Cool Reasons to Play Online Slots on Xbox
Published: Wednesday, June 01, 2022Tagged: Gaming

If you're an Xbox owner, there are literally thousands of gaming experiences at your fingertips, from top tier shooters to indie adventures and beyond.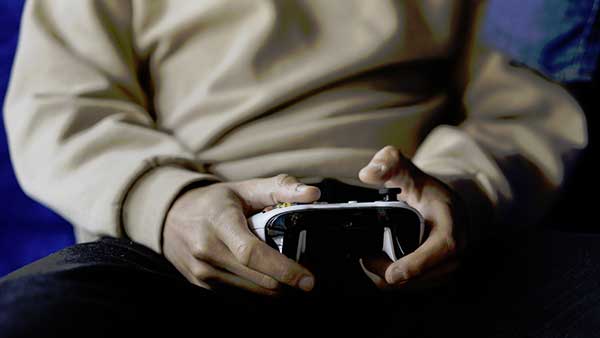 You can even play online slots, so if you've got a passion for gambling or you simply enjoy mixing things up with different types of multiplayer games rather than sticking to the same titles time and again, this is an intriguing option.
Let's look at why you should consider playing online slots on your Xbox, and what benefits this brings along with it.
Support for modern casino sites is available
The good news about the latest generation of Xbox consoles is that they are equipped with web browsers that are more than capable of running the top casino sites.
This means you can access all new online slots in one place, without needing to download a separate app in the process.
It's still worth checking to see which online casino operators have the best sign-up bonuses and the best compatibility with the Xbox's native web browser, of course. And it's a shame that there are currently not any standalone online casino apps for this console, but this could change in the future.
In-game slots are available
There are a handful of Xbox games which have their own slot machines built into the virtual world conjured up for the player.
The best example of this is Grand Theft Auto V, which received an extensive Diamond Casino & Resort update back in 2019. This allows slots action to be experienced in-game, specifically in the case of playing GTA Online.
Obviously you won't be able to win real-world prizes if you play in-game slots like this. But the upside is that you also won't be risking any of your hard-earned cash, and can instead simply get the thrill of gambling while only standing to lose the game's own currency.
Game pads are better for interactivity
The debate over whether controllers are better than mouse and keyboard has raged on for many years, and yet there's little doubt that for some genres, game pads are the way to go.
This definitely rings true when it comes to online casino play, thanks to two key reasons. First, most casino games don't require lots of inputs to work well, so the handful of buttons on a typical controller will be adequate. Second, when you need to make a split-second decision, the immediacy of a game pad will be on your side.
Even if your alternative is playing on a smartphone, the Xbox is still the king from an input perspective. Touchscreen controls can be pernickety, imprecise or just plain broken, so are worth avoiding.
Processing horsepower is on your side
The last point to make about playing online slots on Xbox is that as well as being compatible with modern casino sites, Microsoft's most recent console releases are also powerful enough under the hood to help keep the games running smoothly.
This is relevant because casino games have evolved a lot in recent years, embracing more high-end graphics and effects that can push older hardware too hard and leave the experience feeling less than ideal. So if your choice is between playing on a five year old laptop or a new Xbox Series X, the latter will always get you the better experience.
So as you can see, there are plenty of reasons to branch out into online slots on Xbox, whatever your motivation. Just remember to check local regulations regarding online gambling to ensure you can do this legitimately and with the backing of regulators.
RIPOUT, the sci-fi horror FPS from 3D Realms (@3DRealms) and indie developer Pet Project Games (@PetProjectGames), just unleashed a new trailer for RIPOUT (@RipoutGame),...

Promenade, a 2D Collectathon that will take you on a colorful and whimsical adventure, was announced by RED ART GAMES (@REDARTGAMES) at the Guerrilla Collective Showcase...

The Lord Of The Rings: Gollum from German game developer Daedalic Entertainment is certainly a long-awaited game for all the LoR fans. However, The Lord of The Rings:...