How to Broadcast Your Gaming Passion on Twitch
Published: Monday, June 13, 2022Tagged: Gaming

Twitch has become the go-to hub for gamers who want to share their passion with the world. Today we take a quick look at how to get started on the platform, and some things to consider.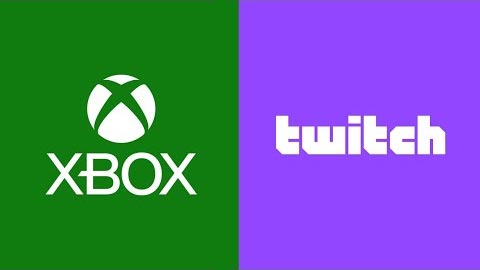 Getting Started
Twitch is a video streaming service, but the bulk of on-platform streams now focus on video game-related content. This makes it a fantastic place to head if you're looking to get started sharing your gaming passion with the world, no matter what you play. From Forsaken Souls to Nummels, all sorts of gamers congregate here. Yet, as a bustling hub, it can be incredibly intimidating to get started.
Firstly, it's time to think about your 'brand'- the name and avatar you want to use on the platform. Make sure it really sells you, as well as indicates the game you want to stream. Don't be afraid to seek your first fans on other social media sites where gaming discussion is common- think Twitter and Discord, as driving some interest will be needed to get the first eyes on your stream itself.
Setting Up Twitch
Luckily, the signup process for Twitch is very simple. You can create an account for free on the Twitch platform. Remember that your User name won't be the same as your channel name, but work to focus both on what you're hoping to achieve. We strongly suggest creating an email specifically for your Twitch activities. Not only is it a crucial part of channel verification and security, but that will help you keep your online activities professional and focused.
Two-factor authentication may seem like a hassle, but it's a smart step for anyone drawing attention to themselves online, ensuring an additional layer of security against hackers, doxxers, and trolls. Paired with a strong password, it will help you stay safe.
Setting Up Streaming
You will also need a strong internet connection. Remember that you'll be gaming and uploading streamed video in real time, so it's essential your rig and net can handle it. If you want to show your face on-screen, you'll need a good camera and mic, too. People will tune out immediately if they can't hear you! Consider where you're streaming from, too. Ideally, two professional soft boxes either side of your camera provide adequate lighting without glare, but even if you have to start cheaply, make sure what's being broadcast looks good on screen. Lighting behind you, overhead, or directly at the camera will cause issues.
Twitch is compatible with many streaming softwares, so you can pick and choose what works. Many even use the in-built Xbox gaming bar that comes with Windows. Whatever you opt for, make sure it has the features you need, and is robust enough to handle your demands.
Know the Rules
Remember, you're broadcasting copyrighted games. This means you need to be familiar with the do's and don'ts for streaming on Twitch. This includes knowing the Twitch music rules, their general community guidelines, and their conduct rules for you and your followers, and making sure you stick with them meticulously. Otherwise, your account may be suspended or banned outright.
Customize your Channel
Channel customization again helps create that critical 'first impression' that will hook followers, so spend some time creating a look you love. The "customize your channel" option will help you get everything set up. Synch your chosen streaming software up with the platform, and give it a test run. Friends and family can always provide some independent feedback.
Now you're ready to start streaming! Remember, everyone starts small, and you won't be pulling crowds on your first day. You will need to stream regularly and reliably, and do a little self-promotion, if you're hoping to really pull in viewers or head to monetization. Engage with your viewers, and make it an experience for them, and they will keep coming back.
With these basics under your belt, you're ready to start streaming your gaming passion. From here, it's on you to work hard to boost your channel popularity. Don't forget to have fun too!
Articy Software has launched articy:draft X (@articydraft), the newest version of the articy:draft software series that has been used to create games such as Broken Roads,...

Though most people think of PC games when the word "esports" is mentioned, not many people realize how popular console esports games are getting. As time passes, the...

Xbox (@Xbox) and Trapstar (@TrapstarLondon), the legendary streetwear brand, celebrated their epic collaboration at a unique launch event at the Tate Modern in London. The...