Microsoft Points to be replaced with Local Currency with next update
Published: Friday, August 09, 2013Tagged: Gaming, Xbox Live

Xbox Chief Product Officer Marc Whitten announced today that Microsoft Points will be and replaced with Local Currency in the next mandatory Xbox Live Update.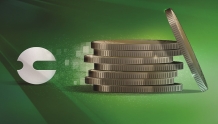 "Our goal is to make this transition as easy as possible for you. After the next Xbox 360 system update, when you go to buy something or redeem a Microsoft Points card or code on your console with your Microsoft account, we'll add to your account an amount of currency equal to or greater than the Xbox Marketplace value of your Microsoft Points, which will be retired."
Making a purchase will be faster and easier than ever. You will see item prices expressed in local currency; no need to calculate what an item costs! You will still be able to directly purchase content from Xbox stores using any current form of payment available in your region, including credit cards. And with a rollout starting in late 2013, you'll also be able to buy new Xbox Gift Cards (denominated in your local currency) through our online retailers and in local retail stores. These gift cards can be added to your Microsoft account online and are another easy-to-use payment option for customers.
Don't worry about your Microsoft Points Cards either. We'll continue to accept purchased Microsoft Points Cards and codes until further notice, and we'll add to your account an amount of local currency equal to or greater than the Marketplace value of those points. In addition, we know you've worked hard on your Microsoft Points earned through Xbox Live Rewards. These will remain in your Xbox Live account and transition to local currency with the rest of your Microsoft Points.
We're excited to bring local currency to Xbox Live. It's a decision based on your feedback, and another way we're working to make Xbox Live the best community for gaming and entertainment today.
So what's this mean for Xbox One owners. It means that on launch of the new console we will no longer need to calculate how much everything is costing us. Perfect. :)
News-Source:
Xbox Wire
This Friday, October 7, some of the biggest names from the worldwide games industry, including the likes of Xbox, Supercell and EA, are uniting behind SpecialEffect, the...

Jörg Tittel, writer-director of the highly anticipated console, VR and PC game The Last Worker, announced a collaboration with one of the greatest and most influential...

Firestoke and developer Sunna Entertainment announced that they'll be bringing 2D run 'n' gun platformer Planet Cube: Edge to consoles and Steam in early 2023. Check...
Average Score: 4.5





Votes: 2