Twin-stick shooter 'Aniquilation' arrives next week on Xbox, PlayStation, Switch & Steam
Published: Thursday, July 21, 2022Tagged: Gaming, ID@Xbox, Windows, Xbox One, Xbox One X, Xbox Series X|S

Aniquilation, the Twin-stick shooter from Colombian studio R-Next and publisher Gamera Games will be released late next week on Xbox, PlayStation, Nintendo Switch, and Steam. Protect your new lands on your own, or invite a friend to help you online or locally.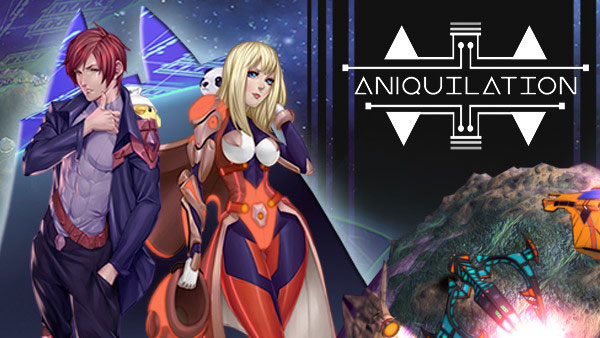 Aniquilation is a variation of a Twin Stick shooter in small planets that can be terraformed as you play! in which not only your shoots, but also the enemies and planet environment are your weapon thanks to your SWORD which you can use throw or reflect almost ALL the elements in the environment! Travel between each one of the game planets levels via racing-like tubular levels and uncover the different branches of the story mode! Play with your friends! either in competitive VS or coop modes (split-screen or online)
Check out the official release date trailer and learn more about the game below.
In this 3D twin-stick shooter players will have to use the environment as a weapon. Not only will they have to terraform planets but to use their buildings, elements, and infrastructures as weapons; unlock and upgrade new ships with different skills and abilities as they move forward. Aniquilation also features five different game modes that can be played alone or with friends.
Play solo, in couch co-op or in PVP battles in a hectic title that will challenge you to use the environment as a weapon. Each planet featured in more than 30 levels has a different flavor, making each one of them feel unique. Terraform planets, upgrade your ship and find the ultimate weapon, the Aniquilation, to finally solve a mystery that almost led your civilization to extinction.
Aniquilation launches on Xbox, PlayStation, Switch, & Steam on July 27!
Aniquilation Achievements
Latest Aniquilation News & Rumors
Aniquilation from Gamera Games and R-Next is now available on Xbox, PlayStation, Nintendo Switch, and Steam PC for $14.99 / €12,99. Terraform planets and use their...

R-Next and Gamera Games announced that their twin stick shooter, Aniquilation, will be released on Xbox, PlayStation, Nintendo Switch, and Steam on July 27th. Check out...

70+ fantastic game demos of unreleased Xbox games are now available for you to download and play between July 21-27. All demos are playable today with more to become...