Medieval Multiplayer MORDHAU makes its console debut this year!
Published: Wednesday, August 17, 2022Tagged: Gaming, ID@Xbox, Xbox One, Xbox One X, Xbox Series X|S

Triterinon's medieval first & third person multiplayer slasher MORDHAU is coming to XBOX and PlayStation this year!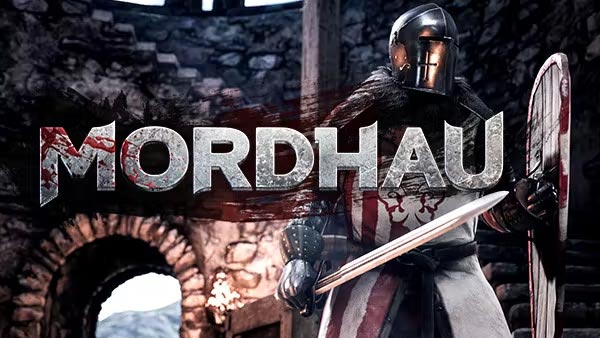 Enter a frenzied battlefield with up to 64 players where you can fight hand-to-hand using free-form melee and ranged attacks. Whether wielding a greatsword, raining arrows from above, or even sitting back to build fortifications, nowhere on the battlefield is safe. Players can lead cavalry charges, fight on ladders, and take control of catapults and ballista to help secure victory.
Console players can fully customize their character through sculpting, right down to how they sound, what weapons they wield and which armor they wear, all with the aim of creating the perfect warrior ready to charge into battle.
Quench your bloodthirst in a range of game modes. Participate in large-scale battles where players can attack and defend in 'Invasion,' fight for territory in 'Frontline' with up to 64 other players, or defend the Noble against enemies in 'Horde'. Console players will also brawl on smaller maps such as 'Deathmatch', 'Team Deathmatch, and 'Skirmish'.
While PC players are no stranger to the battlefields in MORDHAU, this will be a clean slate for console players. Cross-play will only be allowed from console to console. PC players who own a next-generation console can also enjoy starting their medieval conquest again since the game's first release in 2019.
Main Features Include:
Massive battles: From small-scale engagements to 64-player all-out war in modes such as Frontline and Invasion.


Cooperative & offline play: Fight waves of enemies alongside your friends in the cooperative Horde mode, or practice your skills offline against AI.


Free-form melee and ranged combat: Gain complete control over your character and attacks and develop your unique style.


In-depth character customization: Sculpt your face, create your weapon from parts, and pick out individual armor pieces to create the perfect warrior.


Huge arsenal of weapons & equipment: Take on enemies with a greatsword, rain arrows from above, or even sit back and build fortifications.


Fight anywhere: Experience cavalry charges, fight on ladders, and operate siege engines such as the catapult and ballista.


Visceral and gory combat: Feel the impact of every blow, and send limbs flying as you wreak havoc upon your foes. (Blood & gore are optional)


Believable fights: A game where fights look believable, MORDHAU strikes a balance between gameplay and realism.


MORDHAU is coming to Xbox One, Xbox Series X|S, PS5, and PS4 later this year.
To keep up with all the latest Xbox News & Updates, be sure to follow @XONEHQ on Twitter, YouTube, Instagram, Facebook, and Pinterest, download the free XBOX app for Android, and stay tuned!
Official Site: https://mordhau.com/
Rate This Article
Average Score: 4




Votes: 1