VoxPop Games Adds Ex-Rockstar VP Jeronimo Barrera as Chairman of Advisory Board
Published: Tuesday, September 20, 2022Tagged: Gaming, Industry

VoxPop Games, Inc. announced the appointment of gaming industry veteran Jeronimo Barrera as Chairman of the Advisory Board as well as the formation of a new game fund to help support indie game development.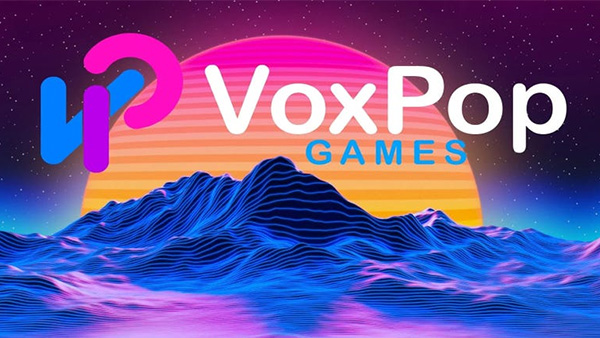 Mr. Barrera brings two decades of experience as Vice President of Game Development at Rockstar Games, where he helped build the company from its inception to a $20B company. Currently, Mr. Barrera has a successful consulting agency with clients both in the Indie and AAA gaming space.
"Jeronimo has enjoyed such an amazingly productive career in the games industry," said Charles Yu, co-Founder and CEO of VoxPop Games. "He is an industry legend having worked on everything from Red Dead Redemption to Grand Theft Auto and we are excited to have his guidance for our future success."
"Charles and Marc, along with the entire VoxPop team, have built a very impressive indie games platform in only a couple years," said Jeronimo Barrera, Chairman of the Advisory Board of VoxPop Games. "It's difficult to enter such a demanding sector but their vision convinced me that there is an evolution happening that will bring in traditional and new business models that can help more developers, content creators and gamers interact in progressive and positive ways not available anywhere else."
The VoxPop Games platform also announced the creation of a game fund designed to help spur indie game development. With the creation of the fund, VoxPop Games hopes to go one step further and provide direct funding to independently developed games with interesting concepts. Games made in partnership with the VoxPop fund will be sold exclusively on the VoxPop platform for a time on release together with the games developed in-house in the future. The first game in the fund's portfolio will be revealed at a later date.
Official Site: https://www.voxpopgames.net/
Forthright Entertainment and Soma Games announced that The Lost Legends of REDWALL: The Scout Anthology has been delayed and will now release on Xbox Series, PS5 and PC in...

The gamers' charity SpecialEffect (@SpecialEffect) received over £500,000 in donations from more than 90 games industry partners who participated in the One Special Day...

Chimera Entertainment confirmed that Strategy 4X title, Songs of Silence, will release in Spring 2024. The game will be released first on PC, with console versions...