Acclaimed Watch Dogs Creative Director, Jonathan Morin, joins NetEase Games Montréal
Published: Thursday, October 20, 2022Tagged: Gaming, Industry

NetEase announced Jonathan Morin as the new Creative Director for NetEase Games Montreal. Jonathan brings more than 24 years of experience making AAA games. He played a key role in shaping the critically acclaimed Watch Dogs franchise at Ubisoft and vastly contributed to the Far Cry series and other AAA brands in the past.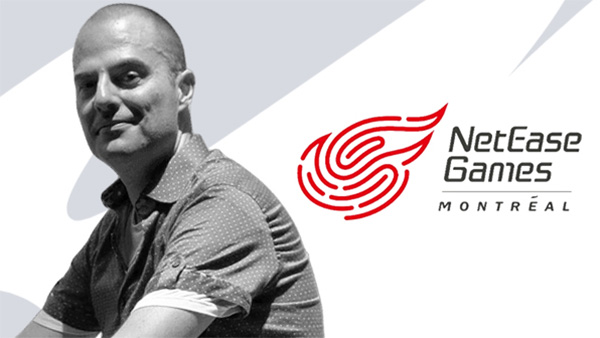 Jonathan will help lead NetEase Games Montréal to create a new IP, powering NetEase's mission to become one of the biggest video game publishers in the world. The arrival of Jonathan at NetEase Games Montréal follows multiple announcements of major talent hires, as well as new NetEase studios, including Quantic Dream in France, Jackalope games in Austin and Nagoshi studio in Japan.
Established in 2019, NetEase Games Montréal has allowed the global publisher to secure a foothold within one of the world's most thriving video game development hubs, as NetEase sets its ambitions to enter the console and PC AAA market.
Jonathan: "I am excited to announce my new adventure as Creative Director at NetEase Games Montreal. I am privileged to join a passionate and talented new team to create our own IP. This is the beginning of something special for me and I cannot wait to say more..."
To keep up-to-date with the latest video games industry news, follow @XONEHQ on Twitter, YouTube, Instagram, Facebook, and Pinterest, download the free XBOX app for Android, and stay tuned!
Mimimi (@MimimiProd) announced that its stealth strategy game, Shadow Gambit: The Cursed Crew, will release on Xbox Series, PlayStation 5, Steam, and the Epic Games Store in...

Gamers' charity SpecialEffect are inviting gamers across the world to join the many communities, content creators and companies that have already pledged to take part in...

A series of bugs has left Microsoft's Xbox One console in the shadow of its main competitor for a long time. But the launch of the Xbox Series X and S made things right. Both...