NARAKA: BLADEPOINT Developers Reveal All In Brand-New Documentary
Published: Wednesday, November 23, 2022Tagged: Gaming, ID@Xbox, PC Game Pass, Windows, Xbox Game Pass, Xbox Series X|S

24 Entertainment released a new NARAKA: BLADEPOINT documentary video, reflecting on where their inspirations came from, and how they built a game that would go on to sell over 10 million copies, completely changing the online action genre. Sit down for some tea and meet the others that keep NARAKA and the players on their toes and listen the stories of the behind the scenes work that they do! #NARAKABLADEPOINT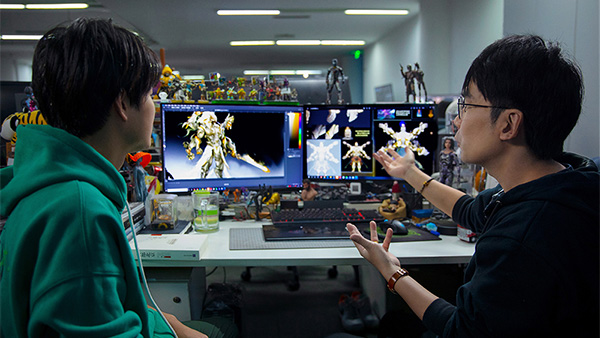 Fun fact: it all started with the iconic 1999 arena shooter, Quake III, as Lead Producer, Ray Kawn, explains. "It was so fun, but when I was playing it I came up with an idea. What if we played with swords instead of guns? Wouldn't it be more fun?" And so the seed was planted, an idea that Kwan and his team would ultimately grow into NARAKA: BLADEPOINT.
Something else you may not have known is that Viper Ning, the instantly recognizable face of NARAKA, underwent a dramatic makeover during development. In the documentary, 24 Entertainment reveal that their original mascot was a stoic swordsman, though the team wanted to shatter this stereotype and appeal to a wider international audience. By fusing the cinematic style of modern action games with the beauty of oriental aesthetics, the Blind Blademaster of West Yushan was born.
The developers also discuss the challenge of breaking into the battle royale genre, years after its original surge in popularity. Instead of thinking there was no hope, 24 Entertainment knew that that this genre was a perfect fit for their unique blend of dynamic player movement and melee action, as Kwan explains. The shrinking safe zone forces players to fight and adapt instead of simply fleeing when their health is low, solving an age-old issue with multiplayer action games.
Not only would they need to breach an overcrowded genre, the studio were challenged to make their game accessible to a wider audience, something melee-focused games have always struggled to achieve. Revealing all, the documentary explores how NARAKA's gameplay went through many iterations, from something one tester refused to even touch, to a point where its own developers couldn't stop playtesting from their desks.
At its heart, NARAKA: BLADEPOINT has always focused on skill-based melee combat, allowing players to unleash their inner warrior; the team's unrivalled passion for the action game genre is clear to see in its unique combat gameplay. It's also here that 24 Entertainment showcase their incredible attention to detail, carefully studying martial arts techniques from around the world. In their pursuit for authenticity they invited real Shaolin monks to their offices to provide motion capture for NARAKA's newest in-game weapon, the Staff.
NARAKA has swiftly become one of the most popular battle royale games around the world and there's plenty more to come. "I believe 24 Entertainment will bring you more surprises in NARAKA in the future," Kwan teases. The 24 Entertainment team are excitedly looking forward to sharing their vision, adding more modes, heroes, weapons, and maps to this beloved title in the coming months and years.
NARAKA: BLADEPOINT is available on Xbox Series X|S, Windows Store, Xbox Game Pass, PC Game Pass, and Cloud.
Xbox Store: here
NARAKA: BLADEPOINT Achievements
Most Recent Trailers for NARAKA: BLADEPOINT
Latest NARAKA: BLADEPOINT News & Rumors
24 Entertainment confirmed that the latest major update for NARAKA: BLADEPOINT, will be available today on Xbox Series X|S, Xbox One, and PC. This will introduce new PvE...

24 Entertainment unveiled a new addition to their arsenal of weapons in NARAKA: BLADEPOINT (@NARAKATHEGAME). Inspired by Shaolin martial arts techniques, players will...

NetEase Games and 24 24 Entertainment revealed a brand new campaign mode for their 60-player PVP mythical action combat video game NARAKA: BLADEPOINT. The Showdown update...
Rate This Article
Average Score: 4




Votes: 2