Tour de France 2015 Out Now for Xbox One, PS4, PS3 and Windows PC
Published: Thursday, June 18, 2015Tagged: Gaming, Xbox Store, Xbox One,

The official Tour de France 2015 video game is now available for Xbox One, PlayStation 4, PS3 and Windows PC.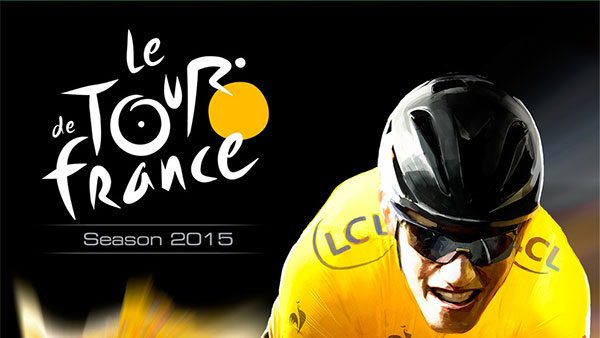 Take part in a Tour de France 2015 packed with new features and play one of today's top champions in your attempt to win the coveted yellow jersey. Experience the rollercoaster of emotions of a professional rider through the 21 official stages of the Tour and, in their first appearance this year, the Critérium International and the Critérium du Dauphiné. Attack, use the most efficient trajectory, adopt the best strategy, issue orders to your team mates and manage your effort effectively!
Become the sports director of one of the 90 teams of professional cyclists, and compete in a thrilling 2015 season. Participate in over 200 competitions (550 stages) and the ultimate challenge: the prestigious Tour de France 2015 and its official route. Recruitment, team management, finances, contracts with riders and sponsors, training programs and the race calendar: leave nothing to chance. Your role will be equally important during the race, where every decision will be crucial in your bid for victory! Embark on a season in Solo mode or organize online competitions against virtual managers around the world!
The new ProCyclist game mode lets you create and control a cyclist from the start of his career and turn him into an international star! The career mode has been improved, with revised rider progress system, 50 specific training programs, a more extensive scout management system and the opportunity to manage a reserve team! On the gameplay side, strategic sprint sequences have been made more realistic, with the new option to choose your sprinter's preferred trajectory. Also, a high-performance AI to make the action more challenging, and a new interface and design of the menus and in the race bring Pro Cycling Manager to new heights!
The Xbox One digital edition of Tour de France 2015 weighs in at 19.39 GB and is available right now via the Xbox Games Store for $49.99 USD, £39.99, $69.95 AUD.

Size: 19.39 GB
Xbox Games Store: here
Price: $49.99 USD, £39.99, $69.95 AUD
Xbox One Games: Tour de France 2015

Tour de France 2015 Achievements
Most Recent Trailers for Tour de France 2015