EA SPORTS PGA TOUR Tees Off In March on Xbox Series X|S, PS5 & PC via the EA App, Steam and Epic Store
Published: Thursday, January 19, 2023Tagged: Epic Store, Gaming, Pre-order, Steam, Windows, Xbox Live, Xbox Series X|S, Xbox Store

Electronic Arts revealed that EA Sports PGA Tour (@EASPORTSPGATOUR) will be available worldwide on March 24, 2023, on Xbox Series X|S, PlayStation 5, and PC via the EA App, Steam, and Epic Store. Pre-orders begin today!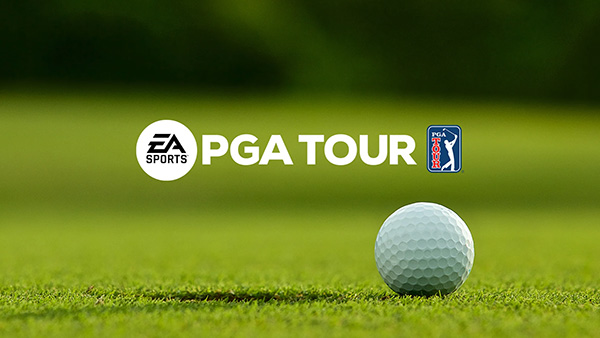 In EA Sports PGA Tour, golf fans will be able to build their virtual career and experience the sights, sounds, and thrills of the PGA Tour including The Players Championship, FedExCup Playoffs, and more unforgettable events. The game will also feature many of the world's most famous courses, where fans will have the option to play against and as some of the biggest names in professional golf. The game will be built on the EA Frostbite engine and leveraging next-gen technology, promises stunning fidelity, breathtaking immersive environments, and approachable, dynamic gameplay.
In addition, EA SPORTS PGA TOUR will launch with Road to the Masters which brings tradition and unmatched stakes featuring Augusta National, challenges, tournaments and gear tied to the Masters. The Masters made its first-ever virtual appearance with EA SPORTS in 2011, and its return to video games has been highly requested by golf fans. EA SPORTS will also provide more details on additional live service content throughout the 2023 PGA TOUR and LPGA Tour seasons.
Check out the official EA SPORTS PGA TOUR gameplay trailer that released today, featuring the all-new Pure Strike shot system and pre-order now!
Pure Strike gives golf fans all the tools they need to realistically attack every hole on every course the same way the pros do. Featuring ShotLink powered by CDW and TrackMan, Pure Strike also helps ensure that each professional golfer's unique swing and attributes will be accurately reflected in the game. Pure Strike incorporates the three parts of every golf shot - fluid swing mechanics that are highly accurate to a player's backswing length and speed of follow through, innovative ball behavior allowing every bounce and roll to behave more accurately across a variety of terrain and course conditions, and lifelike course dynamics that play true to their real-life course counterparts.
In addition to being the exclusive home of all four men's majors, EA SPORTS PGA TOUR is filled with experiences and content players have been asking for in a golf game, including:
World Famous Courses - The tee is yours at 30 courses, including some of the world's most prominent venues such as Augusta National Golf Club, Pebble Beach Golf Links, Southern Hills Country Club, The Old Course at St Andrews Links, The Country Club, Kiawah Island Golf Resort's Ocean Course, Torrey Pines, Evian Resort Golf Club in Évian-les-Bains, France, East Lake Golf Club, TPC Southwind, The Los Angeles Country Club, Wilmington Country Club and more. EA SPORTS PGA TOUR will also feature the past major host courses in 2021 and 2022 as well as the new 2023 majors courses releasing post-launch.
Your Career, Your Way - EA SPORTS PGA TOUR provides players with an RPG-like progression system on the Road to the Masters. As their golf game improves, the closer they'll be to becoming a major champion. Players will be able to create and customize a golfer, develop their skills and master each course to attack every hole like a pro. With 20 shot types available as players progress in the game, they can enhance their skill set for driving, approach, short game, or putting, depending on their style. Players will be able to compete to become a major champion, and take on the PGA TOUR's best events in the season-long race for the FedExCup, as well as conquer the top Amateur Championships including the Augusta National Women's Amateur, the U.S. Amateur, and other elite international amateur events.
THE PLAYERS Championship and FedExCup Playoffs - The PLAYERS Championship and all three events of the FedExCup Playoffs will be in the game, and players can earn in-game FedExCup points in Career Mode for the opportunity to compete in the FedExCup Playoffs. As part of the Career mode, top golfers at the end of the year will be given the opportunity to win the FedExCup.
Ladies Professional Golf Association (LPGA) and The Amundi Evian Championship - In partnership with the LPGA, EA SPORTS PGA TOUR allows fans to compete at The Amundi Evian Championship, one of the LPGA Tour's five major championships, and have the opportunity to play as several female athletes as well as create a female golfer in the overhauled Create-A-Player system. Players will also be able to participate in a series of LPGA-themed challenges and other events. Iona Stephen will be joining the EA commentary team as the first female on-course commentator in-game, bringing her experienced insights from both playing professionally and working in golf broadcasting.
True-to-Life Course Visuals - EA SPORTS PGA TOUR will also present the most realistic visuals in any golf game utilizing EA's Frostbite™ engine. Using state-of-the-art equipment, including drone technology, helicopters and airplanes equipped with custom LiDAR scanners, and more to develop terrain maps, EA SPORTS PGA TOUR depicts courses exactly as they appear in real life. The photogrammetry and scanners were also applied to create precise renderings of clubhouses, iconic vegetation, bridges, tee markers, rock formations, and other on-course elements offering players life-like visual experiences of their favorite courses.
ShotLink® - Utilizing ShotLink® powered by CDW, the PGA TOUR's proprietary real-time scoring system since 2001, golfers will authentically be replicated with accurate player ratings, skills and magnified true-to-life in-game events.
TrackMan Data - Insights implemented from TrackMan, a world leader in 3D ball flight measurement and swing analysis, is a critical component to authentic gameplay utilizing a myriad of stats including club tuning, flight trajectory, landing position and much more.
Pre-orders for EA SPORTS PGA TOUR are now available, including the Deluxe Edition where players will receive three-day early access to the game and Augusta National, THE PLAYERS Championship Gear, The Grand Slam Gear Bundle, Scotty Cameron Putter in-game, 1,500 Premium PGA TOUR points, a PGA TOUR XP Bundle and The Masters gear*. EA Play** members will also receive early access to the game, starting with a 10-hour early access trial on March 21. EA Play Pro members will enjoy unlimited access to the Deluxe Edition of the game – as well as the exclusive EA Play Staff Bag – starting March 21. Lastly, all EA Play members will unlock additional bonuses for EA SPORTS PGA TOUR, with monthly drops of Pro Shop perks such as exclusive headcovers, shirts, hats and more.
EA SPORTS PGA TOUR releases March 24, 2023 on Xbox Series X|S, PlayStation 5, and PC via the EA App, Steam, and Epic Store.
For more video game news, release dates, exclusive gameplay, and other information, follow @XONEHQ on Twitter, Instagram, and Pinterest, subscribe on YouTube, and install the free Xbox News app for Android.
Xbox Store: here
Rate This Article
Average Score: 4.33




Votes: 6