Blue Isle Studios' team-based FPS 'LEAP' heading to Xbox & PlayStation consoles in March
Published: Wednesday, February 08, 2023Tagged: Gaming,

[email protected]

, Xbox One, Xbox One X, Xbox Series X|S

Indie developer Blue Isle Studios (@BlueIsleStudio) confirmed that their team-based, aerial firefight-focused, first person shooter LEAP is heading to Xbox One, Xbox Series, PlayStation 4 and PlayStation 5 consoles on March 1st. Check out the official trailer!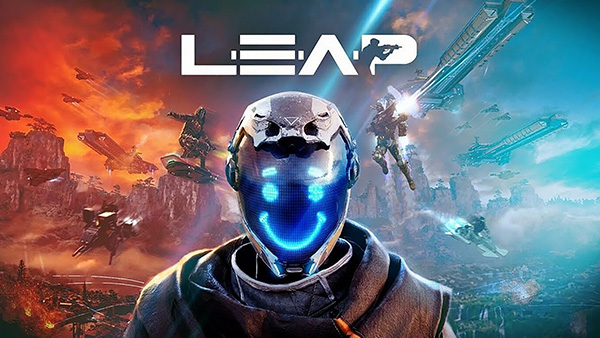 LEAP is a fast-paced, multiplayer first-person shooter featuring epic large scale battles, each with players armed to the teeth. Fight for either the United Earth Defense Coalition (UEDC) or the rebel Exo-Terrans - whoever pays the most, wins your trigger finger and excessive arsenal.
The game will arrive on consoles with custom private servers, a diverse array of maps and modes and a robust content roadmap. Post launch, players will glide their hoverboards through a continuous stream of new maps, modes and scenarios including the planned PVP focused Capture the Core mode and Dreadnought, a map set in a hangar filled with spaceships, massive crates and gear that can be used for cover or to get a jump on enemy combatants via your trusty grapple hook.
Wanna make your own map, mode or weapon?!?! With 'LEAP Design Works' the sky's the limit offering endless opportunities for community content through new modding features that allow fans to modify virtually anything in LEAP. Players can make new modes of play, build original maps, create slick character skins, modify vehicles physics, redesign weapons and more. Through the LEAP modding suite, modders can unleash their creativity.
In LEAP, players select from four unique hero classes, each delivering a distinct balance of power, agility and defense as well as epic abilities that bring shock and awe to their foes. Call in orbital strikes, set up automated turrets, or control guided cruise missiles as each exosuit is armed to the teeth. Large-scale combat takes place on a variety of stages and skilled mercenaries use jetpacks, grappling hooks and highly distinctive Personal Vehicles to close the distance on control points and active firefights. Nothing is more menacing than a LEAP mercenary saddled on a mechanical moose galloping at full speed!
LEAP launches for Xbox and PlayStation consoles on March 1, 2023.
For future video game news, release dates and dlc updates, follow @XONEHQ on Twitter, Instagram, and Pinterest, subscribe on YouTube, and install the free Xbox News app for Android.
Most Recent Trailers for LEAP
Latest LEAP News & Rumors
Blue Isle Studios' team-based, aerial, first-person shooter LEAP releases today on Xbox One, Xbox Series X|S, PlayStation 4 and PlayStation 5 consoles. To supercharge the...
Rate This Article
Average Score: 4.25




Votes: 8