Romancelvania announced for XBOX X/S, PS5, Steam And Epic Games
Published: Tuesday, February 14, 2023Tagged: Epic Store, Gaming,

[email protected]

, Steam, Windows, Xbox Series X|S

The Deep End Games and 2124 Publishing, the studio featuring some of the brilliant minds behind the hit classic Bioshock, revealed the official release date for Romancelvania, launching on March 7 for XBOX X/S, PlayStation 5, Steam and Epic Games, with Nintendo Switch coming at a later date.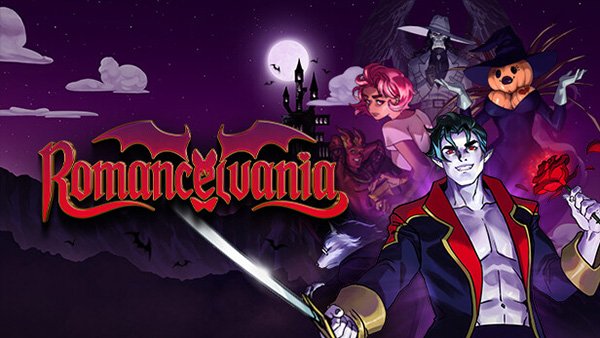 Romancelvania was recently featured at the DevGamm Awards where the game won the Unreal Engine Choice award. Since Romancelvania's Kickstarter Campaign and successful funding from the Epic Games Mega Grant Fund, Romancelvania has won the hearts of fans around the world, inviting gamers to dive into Transylvania, along with its protagonist – the lovelorn, brooding Drac, and a quirky cast of supporting characters.
"The world needs more love," says Narrative Director Amanda Gardner. "And cheese-obsessed werewolves. And spicy, curvaceous pumpkin witches. With Romancelvania, The Deep End committed to realizing the most fleshed out, quirky, and irresistible characters for Drac to fall for or befriend. We're constantly striving for players to feel invested in both the characters and the world in unexpected ways. You'll be hard pressed to find a combo of laughs, bloodlust, and tenderness anywhere else."
Game Features:
FALL IN LOVE WITH A MONSTER: Discover the "human" inside each monster as you romance, befriend or eliminate a cast of 12 fully-voiced supernatural contestants! Take your relationships to the next level progresses your own strength, abilities, and more.

WATCH YOUR "SHOWMANCE" UNFOLD: It's not a reality show until there's some drama! Make-up or break-up – we don't judge! With a robust story full of dialogue and narrative options, as well as the ability to choose your body type and voice, become the ultimate decision-maker in YOUR story.

EXPLORE... TRANSYLVANIA? From the voluptuous Smashmounds, to the back alleys of Booty Bay, and everything in between, discover an unpredictable, interconnected world filled with monsters to recruit, hidden date spots, and outlandish baddies and boss encounters.

SATISFY YOUR (BLOOD)LUST: As the former glorious Drac, stripped of their old powers, it's up to you to become your best bloodthirsty self. Vanquish goons with iconic weapons, elementals, bats, and even Medusa's "Headouken!" on the road to your victorious rampage in this side-scrolling platformer.


Take a look at the game's Love At First Bite introduction video, which teases all the potential suitors to romance, just in time for Valentine's Day.
Romancelvania will launch on Xbox Series X|S and PS5, Steam and the Epic Games Store on March 7, 2023.
For future video game release dates, news & rumors and dlc updates, follow @XONEHQ on Twitter, Instagram, and Pinterest, subscribe on YouTube, and install the free Xbox News app for Android.
Kepler Interactive (@Kepler_Interact) announced that its first full year of operation following its 2021 launch has seen revenues exceed $50 million USD, whilst detailing a...

coherence (@coherenceio), a network engine that enables developers to create multiplayer games with unprecedented ease and flexibility, announced that it will release its...

After 8 years in development, awarded 2000's electronic music composer and solo indie developer Dr. Kucho confirmed that lemming-like action platformer Moons of Darsalon will...
Average Score: 5





Votes: 1