Rooftop Renegade's Dynamic Soundtrack Releasing Same Day
Published: Wednesday, February 15, 2023Tagged: Gaming,

[email protected]

, Steam, Windows, Xbox One, Xbox One X, Xbox Series X|S

Melonhead Games (@MelonheadAU) announced that the Rooftop Renegade Original Soundtrack+ will be available to buy on Steam and streamed on all major music streaming platforms alongside the official release of their debut title Rooftop Renegade on February 17, 2023.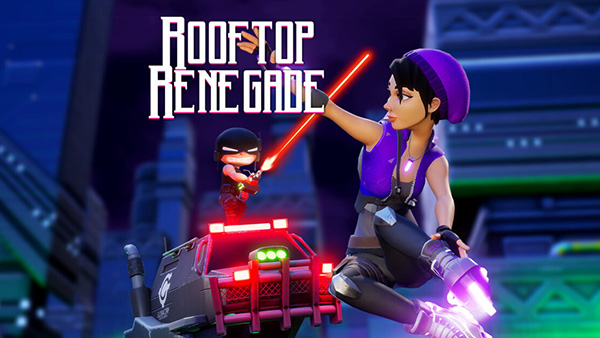 Rooftop Renegade's soundtrack was intended to compliment the player's momentum as Svetlana's movement ebbs and flows. This collection expands all of your favourite in-game tracks into album versions for a new listening experience.
In Rooftop Renegade, you play as Svetlana avoiding capture from the evil Globacorp. The game offers fast-paced platforming, requiring quick reflexes and fast thinking as the Globacorp Gunners attempt to obstruct Svetlana's path forward.
In October 2022, Melonhead Games showcased Rooftop Renegade as a PAX Aus 2022 Indie Showcase winner. In the same month, John sat down with Yamaha Australia in an interview where when asked about the unique opportunities that video games can provide composers, John highlighted the possibilities of non-linearity that Middleware software can provide.
Rooftop Renegade will be available for Xbox One, PlayStation 4, Nintendo Switch and PC on February 17.
For future video game news, release dates and dlc updates, follow @XONEHQ on Twitter, Instagram, and Pinterest, subscribe on YouTube, and install the free Xbox News app for Android.
Rooftop Renegade Achievements
Latest Rooftop Renegade News & Rumors
South Australian-based independent studio Melonhead Games announced that their debut title Rooftop Renegade will be launching February 17, 2023 on Xbox One, PlayStation 4,...