Riot Forge Announces The MageSeeker: A League Of Legends Story For Xbox, PlayStation, Switch and PC
Published: Friday, February 17, 2023Tagged: Epic Store, Gaming, GOG,

[email protected]

, Steam, Windows, Xbox One, Xbox One X, Xbox Series X|S

Riot Forge revealed that Digital Sun's indie 2D hi-bit pixel action RPG The Mageseeker: A League of Legends Story will be available later this year on Xbox Series X|S, Xbox One, PlayStation 4, PlayStation 5, and Nintendo Switch, as well as PC via Steam, GOG, and the Epic Store.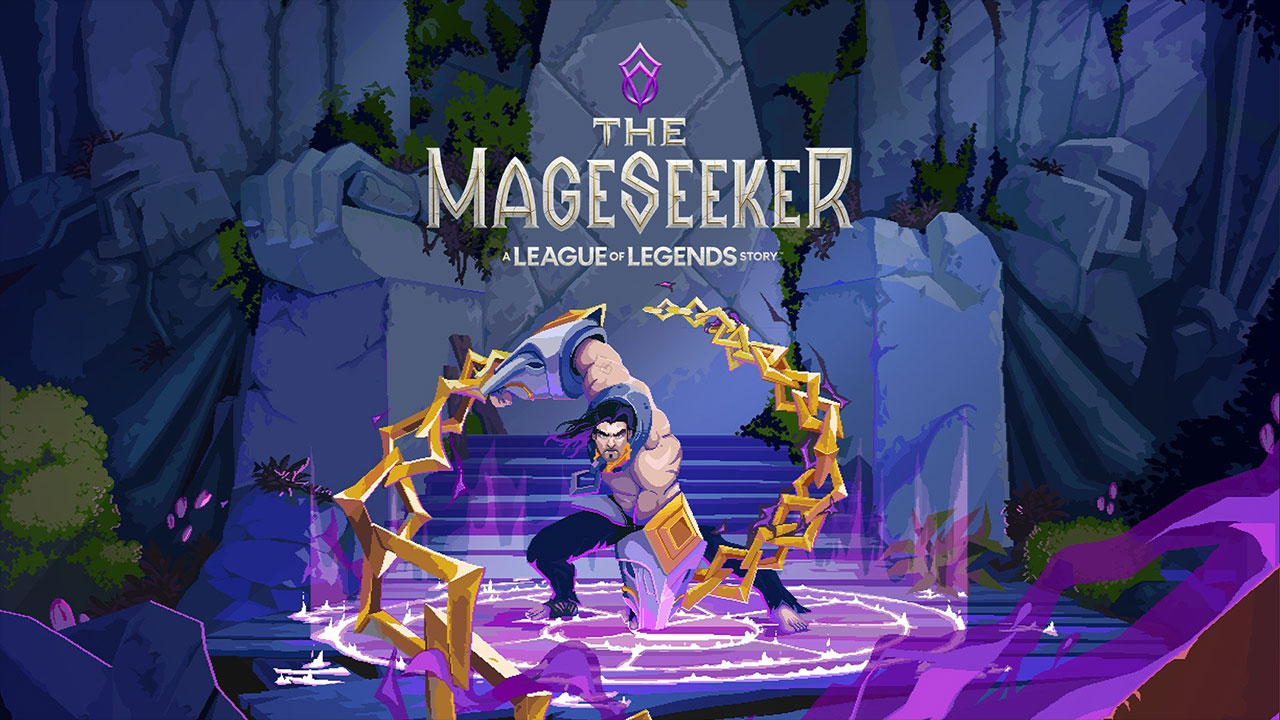 The Mageseeker is a 2D pixel, gritty action RPG set in Demacia, a mighty kingdom in the world of Runeterra that seeks to curtail what it deems as forbidden magic while wielding magic themselves to maintain order. Play as Sylas, an escaped mage whose quest for vengeance will shatter Demacia's deceptive peace - a peace built with the blood and sweat of mages. The Mageseeker provides an action-packed fantasy gameplay experience for those looking to experience a story of power, identity, and justice.
Riot Forge also revealed new details about several upcoming releases. CONVERGENCE: A League of Legends Story, a single player 2D action platformer that features time control from Double Stallion Games will also be available Summer 2023. Song of Nunu: A League of Legends Story from Tequila Works will be available Fall 2023. This heartwarming single-player adventure game features beloved champions Nunu and Willump as they embark on an epic journey to find Nunu's long-lost mother.
Both games are coming to Xbox Series X|S, Xbox One, PlayStation 4, PlayStation 5, Nintendo Switch, and PC via Steam, GOG, and the Epic Store.
For more video game news, release dates, previews, and DLC updates for Xbox One, Xbox Series X|S, Windows PC, Steam, GOG & Epic Store, follow @XONEHQ on Twitter, Instagram, and Pinterest, subscribe on YouTube, and install the free Xbox News app for Android.
Kepler Interactive (@Kepler_Interact) announced that its first full year of operation following its 2021 launch has seen revenues exceed $50 million USD, whilst detailing a...

coherence (@coherenceio), a network engine that enables developers to create multiplayer games with unprecedented ease and flexibility, announced that it will release its...

After 8 years in development, awarded 2000's electronic music composer and solo indie developer Dr. Kucho confirmed that lemming-like action platformer Moons of Darsalon will...
Average Score: 4




Votes: 1