Strayed Lights Unleashes Its Fast-Paced Combat Across Consoles And PC On April 25th
Published: Wednesday, March 01, 2023Tagged: Epic Store, Gaming, GOG,

[email protected]

, Steam, Windows, Xbox One, Xbox One X, Xbox Series X|S

Developer Embers just released the first gameplay trailer for atmospheric action-adventure game Strayed Lights, set to launch April 25 across Xbox Series X|S, Xbox One, PlayStation 5, PlayStation 4, Nintendo Switch, and PC via Steam, the Epic Store, and GoG. Witness Strayed Lights' intelligent combat system in motion through the game's debut gameplay trailer.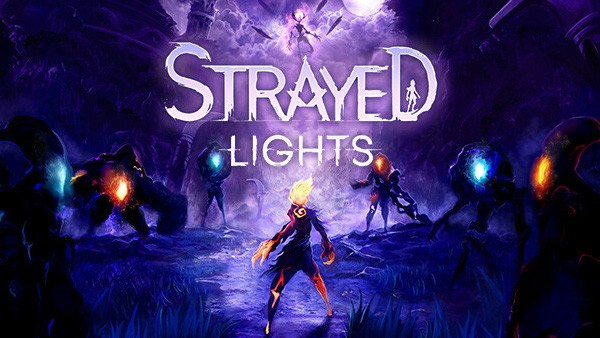 In Strayed Lights, players will embody an unbalanced being of light and darkness on its path towards awakening. By mastering the game's combat flow, a tiny light will evolve to help soothe the souls of daunting adversaries tormented by their own inner demons. Counter, parry, and strike with precision to fully realize the art on display in Strayed Lights' combat.
The video details the innovative and challenging combat system that will lie at the center of a tiny lights' journey to achieve awakening and overcome their inner demons. By shifting between orange and blue states of being, one can parry enemy attacks and, if timed correctly, absorb their opponent's energy for powerful onslaughts capable of incredible damage.
As a PAX Rising Showcase 2023 inductee set to be featured on PAX East 2023's show floor, Strayed Lights immerses players in a mystical and ruinous world brought to life by intuitive, snappy and smart combat design. Combined with an immersive, non-dialogue based narrative, a hand-painted-like art direction, and a meditative soundtrack composed by the Grammy award-winning Austin Wintory, Strayed Lights will refine evocative video game experiences when it releases soon.
Strayed Lights Features:
HARNESS ENERGY IN COMBAT - Challenge rogue shadow creatures in fast-paced, rewarding combat. Use a fluid mix of parries and dodges to absorb their energy levels until you can unleash an ultra energy attack. Shift your light from blue to orange in sync with enemies using timed parries, then push energy back at them in vivid finishers.


CONFRONT CREATURES WITHIN AND WITHOUT - Monsters pursue you across otherworldly regions of mists, tall trees and luminescent ruins. Enjoy evocative boss fights with colossal shadow creatures gone rogue, as well as rhythmic duels with a variety of eerie creatures.


GROW AND ASCEND - Build up a unique character that can harness energy to let loose bold attacks. Unlock new abilities and grow from a tiny light to a pseudo-mystical entity imbued with vivid powers.


EXPLORE A MYSTERIOUS LAND - Strayed Lights is set in a dark and oneiric world that is as vivid as it is mysterious.Journey alongside a haunting soundtrack that reflects states of feeling in creatures you encounter created by Austin Wintory, composer behind Journey ®, ABZÛ, and The Banner Saga series.


For future video game release dates, news & rumors and everything else follow @XONEHQ on Twitter, Instagram, and Pinterest, subscribe on YouTube, and install the free Xbox News app for Android.
Rate This Article
Average Score: 3.75




Votes: 4