PAX East 2023: Whitethorn Games to present demos for Botany Manor and Mythwrecked: Ambrosia Island
Published: Saturday, March 18, 2023Tagged: Gaming,

[email protected]

, Industry, Steam, Windows, Xbox One, Xbox One X, Xbox Series X|S

PAX East 2023: Whitethorn Games (@whitethorngames) to present demos for Botany Manor and Mythwrecked: Ambrosia Island. The publisher of diverse, easy to play, and relaxing games will return to the event with some of their new and popular titles. Check out the full list of titles they'll be bringing to PAX East 2023.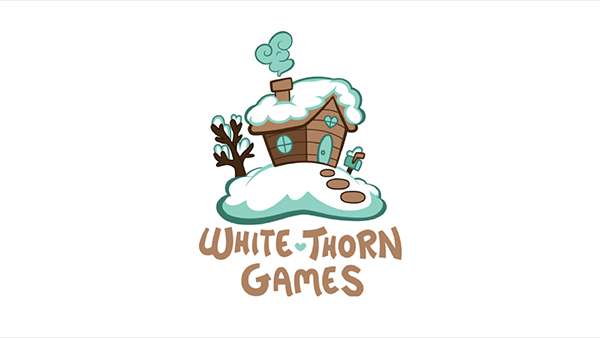 Taking place at the Boston Convention & Exhibition Center from March 23 through 26, 2023, PAX East ticketholders are invited to booth 15018 on the Expo Hall show floor to get access to the first-ever hands-on demos of two highly-anticipated games: Botany Manor and Mythwrecked: Ambrosia Island. They will also be able to check out our latest title The Forest Cathedral, and recently released fan favorites Calico: Pawsome Edition and RE:CALL, as well as a number of the publisher's other hit titles. New store offerings, including apparel such as the Mythwrecked: Ambrosia Island hoodie, Whitethorn Games crewneck sweatshirt and beanie, Princess Farmer tank top, and new pins for their line-up of games, along with some exclusive items.
A full list of titles Whitethorn Games is bringing to PAX East 2023 is available below:
Botany Manor (PC, Switch) – First Hands-on Demo
Explore a stately home in 19th-century England in this relaxing puzzle adventure. Play as the sole resident, Arabella Greene, whose collection of rare, forgotten flora needs a proper home, which means it's time to do some research. Explore Arabella's house and gardens, filled with botanical notes, books, and posters, to find the right habitat for the precious plants. Use interactable items scattered around the manor and grounds in order to solve plant-based puzzles.
In this "friend-'em-up" adventure from the team behind the critically acclaimed Röki, play as Alex, a rookie backpacker whose vacation is upturned thanks to a terrible storm. Alex washes up onto the sun-drenched shores of Ambrosia Island, the long-lost home of the Greek pantheon of gods. But something is wrong — the gods are cursed and have forgotten who they are! In order to piece together what happened, Alex must journey across the island, find and befriend the gods, and help them restore their memories.
The recently released environmental thriller presents a unique interpretation of the events surrounding real-life scientist Rachel Carson's investigation (and political suppression) of the harmful pesticide known as DDT. Set in an expansive and vibrantly rendered forest on a remote island, you play as Rachel, who has taken on a field research biologist position and has realized things aren't as they seem. Slowly uncover the horrific effects of the pesticide using advanced environmental technology to complete puzzles that weave together 3D exploration and 2D platforming.
Some of Whitethorn's most recent releases include:
Calico is a day-in-the-life community sim game where you must rebuild the town's cat café and fill it with cute and cuddly creatures! Build up your café by filling it with cute furniture, fun decorations, yummy pastries, and get it bustling with animals again! Pawsome Edition introduces a whole new cooking expansion to the game, with new mini-games for each recipe. New animal friends and customizations have been added as well, bringing even more fun and magic!
RE:CALL (PC, Xbox, Switch)
Embark on a deep narrative adventure that highlights the power of hindsight. The world around the characters will change based on how players navigate through flashbacks. A guard might be standing by the door with a minor head wound, but what if the protagonist remembered picking up a gun instead of a rock? Solve puzzles, change the hearts and minds of friends and foes, and reshape the future!
Fan Favorites releases include:
Princess Farmer (PC, Xbox, PlayStation, Switch, Mobile)
Join the magical adventures of Princess Farmer as she, thanks to the powers instilled in her by Mother Gaia, helps an assortment of bunny friends in this match-3 puzzle game! Princess Farmer recently released on mobile platforms, introducing a new quest system!
APICO (PC, PlayStation, Switch)
The laid-back beekeeping sim invites you to the lush Island of APICO to gather resources, craft items, meet the friendly residents, and raise thriving bee colonies! The Recent "I Can't Bee-lieve it's Not Butter(flies)!" update introduces new characters, solitary bees, and of course, butterflies to add to your pollinator posse!
Lake (PC, Xbox, PlayStation)
Travel back to 1986 and take on the role of Meridith Weiss, who takes a much-needed vacation from her busy career and heads back to her hometown of Providence Oaks. Meet the quirky members of her community and explore the beautiful small town and help Meredith decide what she'll do next.
Wytchwood (PC, Xbox, PlayStation, Switch)
Wytchwood is a crafting adventure game set in an expressive land of gothic fables and fairytales. As the mysterious old witch of the woods, you will explore a strange countryside, collect magical ingredients, brew sorcerous enchantments, and pass your twisted judgment upon a capricious cast of characters and creatures.
Get the latest Xbox News, game trailers, achievements, release dates and indie updates by following @XONEHQ on Twitter, YouTube, Instagram, Facebook, and Pinterest. You can also download the free XBOX app for Android!
Most Recent Trailers for Mythwrecked: Ambrosia Island
Rate This Article
Average Score: 4.66





Votes: 3