3D Sci-Fi Adventure 'Bonded' Announced for Xbox One, PS4 and PC
Published: Thursday, July 30, 2015Tagged: Gaming, Xbox One,

Iceberg Interactive and Arkavi Studios announced today that "Bonded," a 3D animated Sci-Fi adventure game, set in a post-apocalyptic wasteland, is coming to Xbox One, PlayStation 4, PC, MAC and Linux in 2015.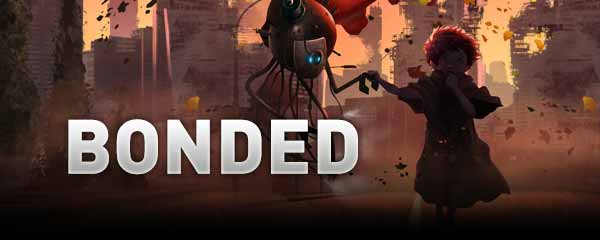 Developed by Arkavi Studios, Bonded is a 3D animated adventure game, set in a post-apocalyptic wasteland, in which you must lead a little girl called Mira, and her trusty partner, a domestic robot called Bao, in a quest to find her parents.
Long, long ago, humanity was at the peak of its technological powers. Over-dependent on their creations, machines & robots, humans forgot how to live without them. One day a major catastrophe struck planet Earth, and the Human era was over - and thus began the Machine era. Intelligent machines found a way to survive, and turned their back on humanity, which had become obsolete. Hunted down like a disease that needed to be cured, humans had to hide from what once they relied on... robots.
Edgar Ferreira, Art Director at Arkavi Studios says: "We are very happy to finally announce Bonded, a game we've been developing with great joy. With this game we aim to offer a rich experience full of challenging puzzles, unique environments that will fuel your imagination and a touching story that will take you on a rollercoaster of emotions."

Erik Schreuder, CEO at Iceberg Interactive says: "While extending our co-operation with Arkavi Studios, we are pleased to see that they are following their personal passion for adventure games, something we definitely share at Iceberg."
Check out a bunch of the latest screenshots and artwork!
For more information on '
Bonded
', please browse through all of our coverage via the Xbox One Games database and don't forget to follow us on Twitter, Google+, Facebook and YouTube!
Xbox One Games:
Bonded