Trapstar London and Xbox Join Forces to Create a Stylish and Cutting-Edge Gaming and Fashion Collection
Published: Thursday, November 16, 2023Tagged: Gaming, Industry, Xbox Accessories, Xbox Series X|S

Xbox (@Xbox) and Trapstar London (@TrapstarLondon), the UK streetwear pioneers, have teamed up to create a groundbreaking collaboration that celebrates the fusion of gaming and street culture. The collaboration showcases how Xbox and Trapstar London share a vision of bringing together two different worlds, gaming and fashion, and highlighting the importance of street culture in the global scene. The collaboration will feature a range of products that combine the cutting-edge design of Trapstar London and the gaming excellence of Xbox.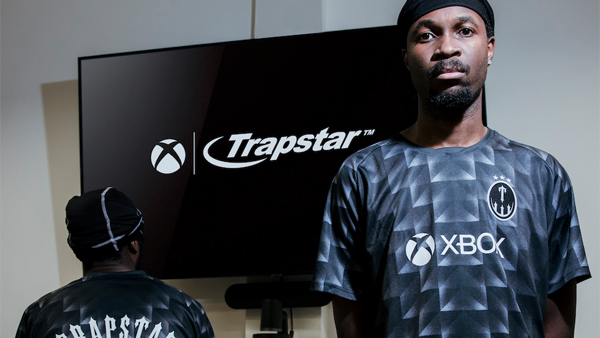 This partnership produces customized Trapstar Edition Xbox Series S 1TB in Carbon Black. Debuting on November 17th, 2023, Xbox and Trapstar will reveal the one-of-a-kind gaming masterpiece, showcasing the immaculately created birth-child between gaming and fashion that boasts a subtle and elegant approach inspired by Trapstar's iconic, and profoundly known hyperdrive trademark. The official collaboration between Xbox and Trapstar will serve as a statement product of culture, fashion, and digital art in your home, backed by the speed and performance of Xbox's latest next-gen console.
The dream-like collaboration features exclusive visuals that resonate with the heart of gaming culture, as well as Trapstar's unmistakable design aesthetic. It promises to be a collector's item for both gaming enthusiasts, fashion-driven youth, or die-hard fans of the Trapstar & Xbox movements.
In addition to the bespoke made console, the collaboration also introduces the custom Trapstar I Xbox Jersey. This jersey takes inspiration from the popular football-style shirt and has been thoughtfully crafted to celebrate special collaborations.
Though the Trapstar Edition Xbox Series S in Carbon Black is not for sale, the Trapstar I Xbox Jersey will be available in limited quantities and is set to release on November 17th, 20023 at 12 pm UK, and will be globally available.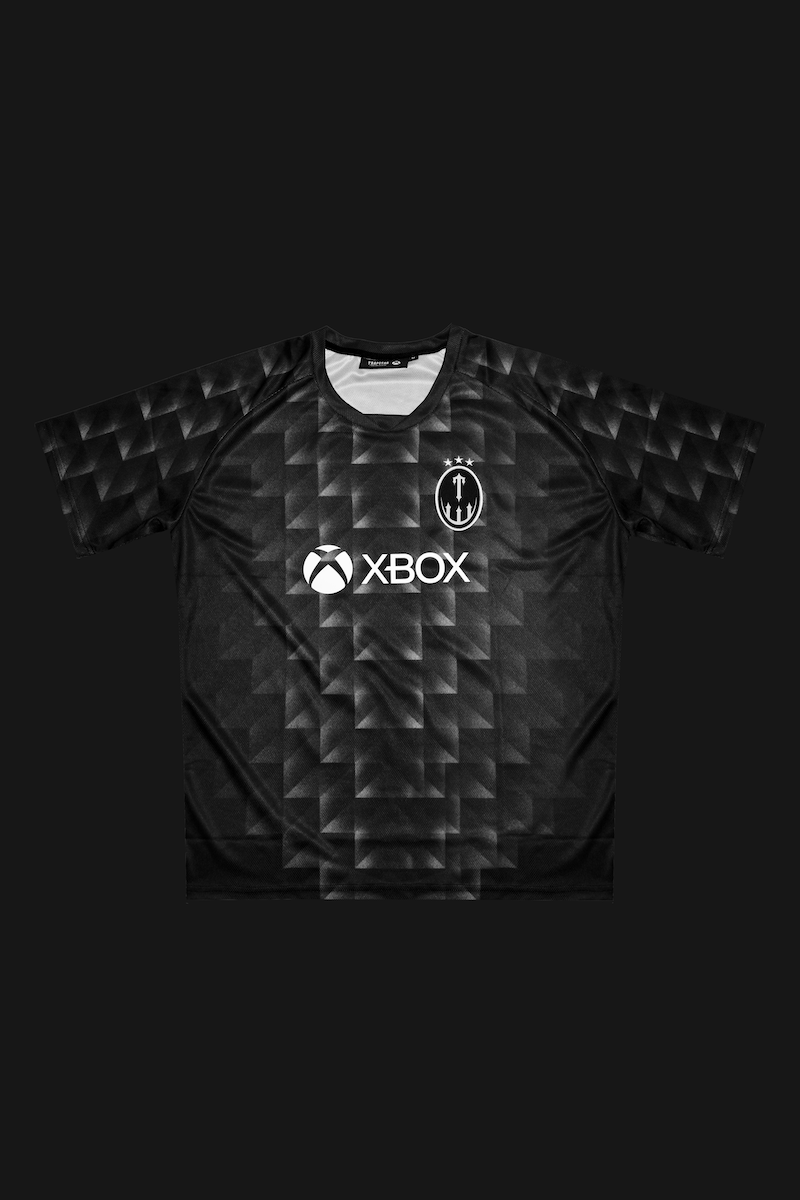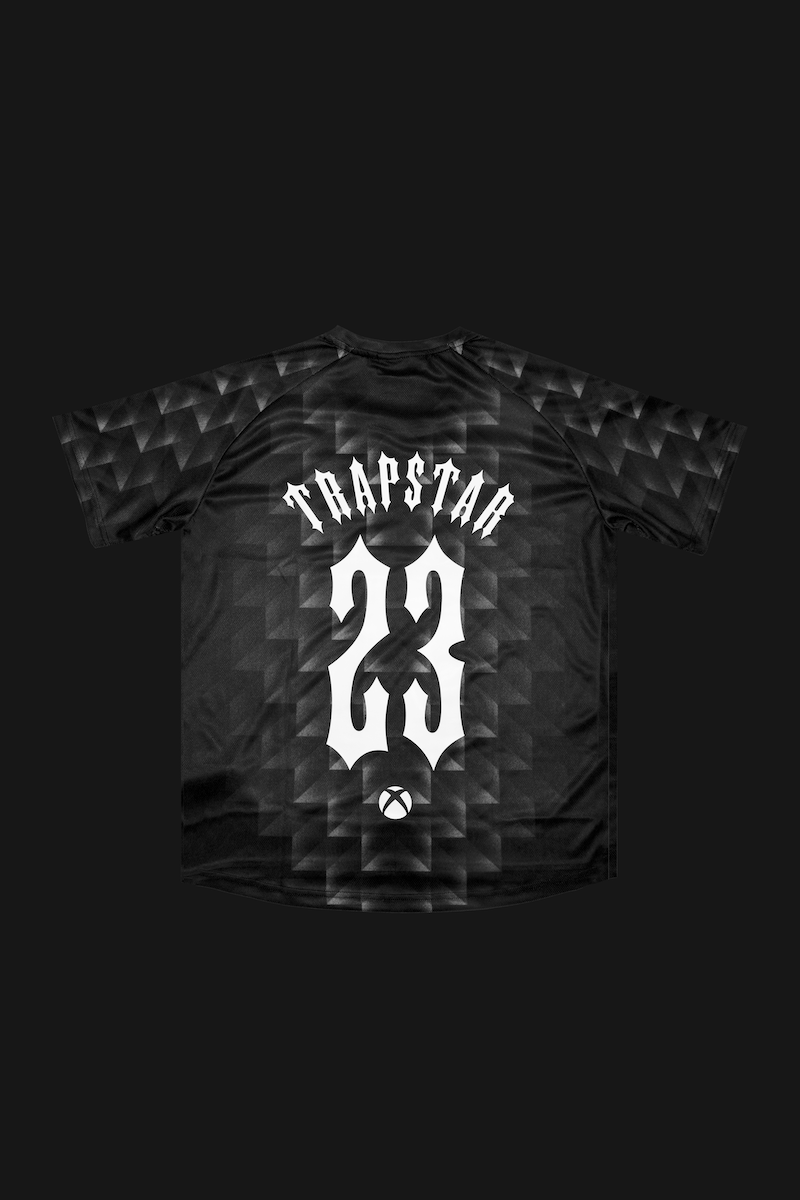 In addition to the customized Xbox Series S 1TB and co-branded jerseys, Trapstar and Xbox are teaming up to host an all-inclusive official gaming tournament featuring Forza Motorsport the ultimate racing game for car lovers. Curated in harmony with the cultural movement that Trapstar pioneered nearly 18 years ago, the event will showcase a fusion of digital and physical artworks, including a live photo exhibition capturing the hero moments of the Trapstar dynasty.
Adding to the excitement, special guest feature installations have been curated by renowned names in fashion and art. London's hottest artist, designer, and voice of the people, 'SLAWN,' a member of the Trap family tree, is rumored to exhibit a 1/1 artwork across a limited number of exclusive prints to mark the launch. Conceptual artist and Cactus Jack collaborator Carlos W. Desrosiers will present an exclusive painted artwork and sculptural design feature.
This collaboration between Trapstar and Xbox represents the breaking of creative boundaries, the surpassing of cultural expectations, and the harmonious merging of two influential worlds.
Stay connected for the reveal of our collaboration on November 17th, 2023 at the secret location on the border of London's Thames River for an immersive experience that defies imagination.
Get more video game news, game trailers & videos, release dates, and video games industry new & updates by following @XONEHQ on Twitter, YouTube, Instagram, Facebook, and Pinterest. You can also download the free Xbox app for Android or subscribe via email and RSS.

Official Site: https://uk.trapstarlondon.com
Developer Nekki dropped the first gameplay trailer of SPINE, its upcoming gun fu action game, at the PC Gaming Show: Most Wanted. SPINE will let you unleash stylish and...

Sam & Max: The Devil's Playhouse, a remastered version for one of the last traditional adventure games Telltale made before hitting it big with The Walking Dead, is...

Articy Software has launched articy:draft X (@articydraft), the newest version of the articy:draft software series that has been used to create games such as Broken Roads,...
Average Score: 4.75





Votes: 4